Legendary Ferrari designer Sergio Pininfarina dies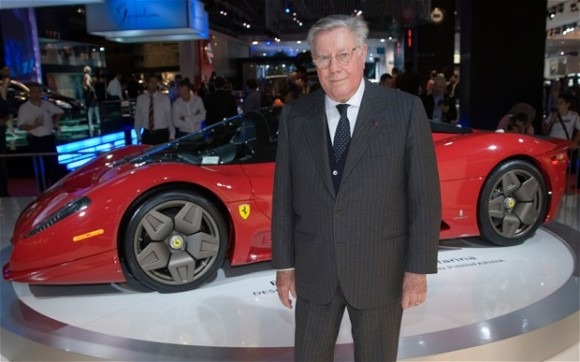 Legendary Ferrari designer Sergio Pininfarina has died, ending several decades of iconic car design that produced beauties such as the Dino and the 275. Pininfarina passed on Tuesday aged 85, it's reported, having begun his career as a mechanical engineer but finding real fame with his incredible eye for detail and lines as well as an early recognition of the important of aerodynamics.
In fact, Pininfarina was the first to open a wind tunnel in Italy for use in coachwork design, the facility beginning testing back in 1972. He went on to run the family car design firm, lending his pen not only to Ferrari but to Maserati, Fiat, Peugeot and Mitsubishi, among others.
Along the way, as well as production models, Pininfarina took on special commissions for expensive one-off cars, concepts and prototypes. The 2006 Ferrari P4/5, for instance, rebodied an already outlandish Enzo with a custom shell, and cost around $4m in total to complete. In 2008, meanwhile, the company revealed an electric car, the Pininfarina B0 concept, which managed a 0-62mph dash in just over 6s.
Cars, though, were only some of the vehicles to benefit from Pininfarina's hand. The company worked on several high-speed train designs, as well as domestic appliances and even the 2006 Winter Olympics torch.