LeEco plans to take on the US market in Fall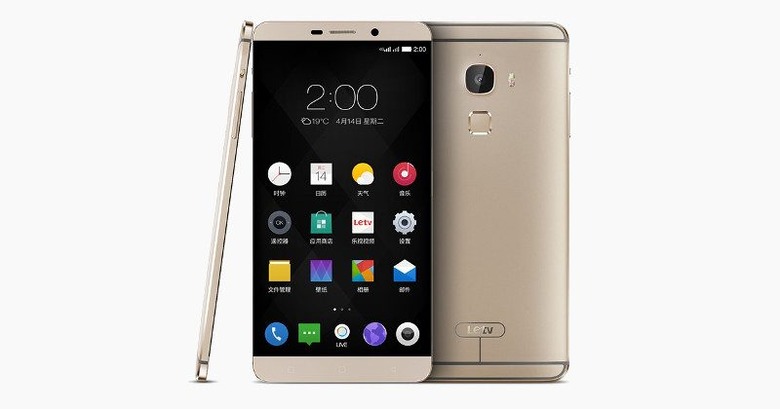 There are dozens of Chinese brands in the smartphone market, but most of them don't even make it to the headlines. And even those that do, like Xiaomi for example, aren't exactly rushing to get their wares into the US. LeEco, formerly known as LeTV, is daring to be different. According to the company's PR Director, Todd Witkemper, LeEco is in the midst of a hiring spree in the US to prepare for the company's arrival in the country sometime in Fall.
LeEco, which formerly went by the name LeTV, is a relatively young company, having been founded around 2004. It is even younger in the smartphone biz, launching its first mobile devices only last year. That said, LeEco has had solid hold in the Chinese online video market, hence the original name, so it isn't exactly some unknown stranger daring to make a quick buck.
In fact, LeEco will be banking on those two pillars of its business to make it big in the US, namely, mobile devices and video streaming. Of course, those happen to still be the most lucrative markets, particularly in the US, but are also two of the hardest to break into.
Other Chinese OEMs are taking their time getting into the US partly because of a different consumer culture but also primarily because of potential legal hurdles, particularly over patents. Recent spate of patent lawsuits, even and especially those involving Chinese companies, serve has powerful deterrents to a US expansion. And there's always the phantom of espionage accusations looming over their heads.
The video streaming market, on the other hand, is a very competitive, aggressive, almost vicious one. It doesn't look too kindly on newcomers, so LeEco will be facing some rather fierce competition there. It is in talks for broadcasting rights, but that's not always a sure deal.
If LeEco does manage to prevail, it will be one of the very few Chinese smartphone makers to formally set up shop in the US, beating even bigger players like Xiaomi, Meizu, and OPPO. Whether it actually becomes successful in that market is something left to be seen. LeEco originally entered the smartphone scene, as LeTV, by boasting of the first device to run on Qualcomm's then very fresh Snapdragon 820 processor. Part of the company's US expansion also involves partnering with Faraday Future over a still to be launched electric car.
VIA: Phone Scoop