Leap Motion giving 10,000 developers free units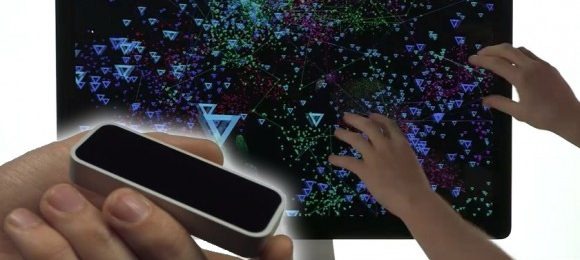 Leap Motion, the start-up company that created an innovative gesture-control technology, is expanding its developer program and releasing a new software development kit, as well as giving a whopping 10,000 developers free Leap units over the next two weeks in order to increase the number of potential apps being released for Leap's new technology.
We heard about Leap Motion back in May when they developed a motion-controlling apparatus that was claimed to be 200-times more accurate than other motion-controlling technologies like the Microsoft Kinect. In July, Leap garnered interest from over 26,000 developers and promised a release date of February 2013.
This time, Leap is making even more progress, by giving over 10,000 more developers free motion-controlling units. In total, over 40,000 developers have signed up to be a part of the company's beta program of sorts, which means that once the technology officially releases to the public, it could be off to an amazing start, thanks to thousands of apps that could potentially release on launch day.
Leap Motion mentioned that 14% of developers want to make games, while 12% want to use the technology for music or video applications. 11% said they wanted to do something art and design related, 8% for science and medicine, and 6% for robotics. At launch, Leap does plan to offer an app store, and more than 90% of developers asking for the SDK are interested in featuring their work in such a store.