Leaked Microsoft Band 3 prototype gets hands-on reveal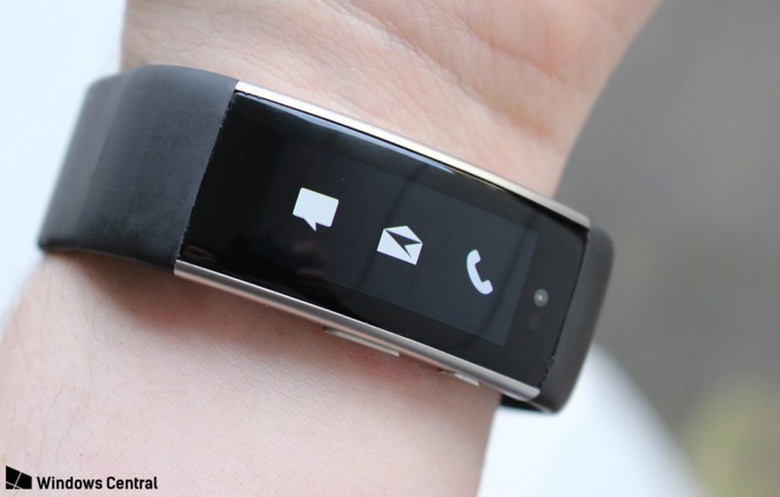 Back in late 20016, Microsoft made it clear that it was discontinuing its Band line of health and fitness tracking wearables. This came as a bit of a surprise, as a new model was expected to be just a few months away, especially considering the improvements made between the original Band and the Band 2. It turns out that Microsoft made significant progress on a Band 3, and a leaked prototype model has revealed exactly what was in store.
The Band 3 prototype was obtained by Windows Central, which has given it a detailed hands-on overview/review. Among the biggest additions are waterproofing, the ability to track swimming activities, and, as rumored, blood pressure tracking via an electrocardiogram sensor. This sensor also enabled the wearable to monitor and track the wearer's stress levels and body temperature.
At first glance, the overall design of the Band 3 is largely the same as the Band 2, with no changes to the size and resolution of the curved AMOLED screen, the battery life, or size. There are a few small differences, however, including a much slimmer clasp on the back that fits closer to the skin, and a reduced charging time from 90 minutes to less than an hour. Support for RFID tags was also discovered, although it wasn't functioning on the prototype.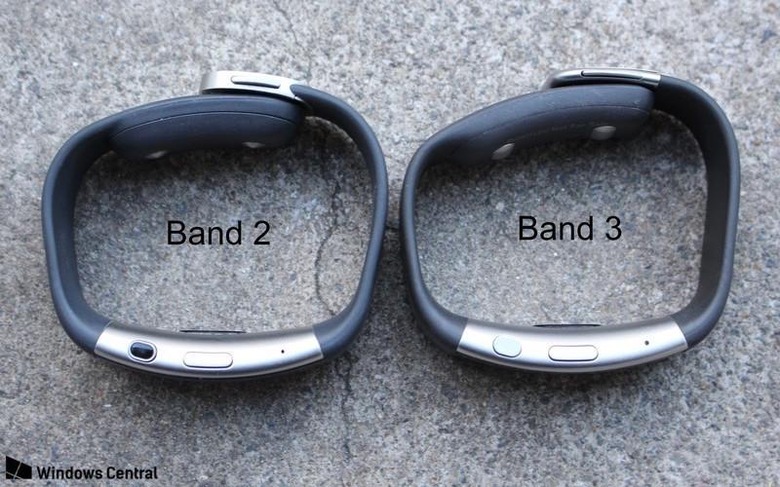 Windows Central notes that this would've been the best version of the Microsoft Band, however it just wasn't meant to be. Along with the recently leaked details on the Xbox Watch hardware, it's clear Microsoft was putting significant effort into wearables in 2016 before changing directions. It's likely the company realized the stiff competition it was up against, or saw the rising sales of full-blown smartwatches like the Apple Watch, but either way it seems the Band line is dead for good.
SOURCE Windows Central