Leaked HTC Andriod Marshmallow roadmap: 6.0.1 under evaluation, One M7 dead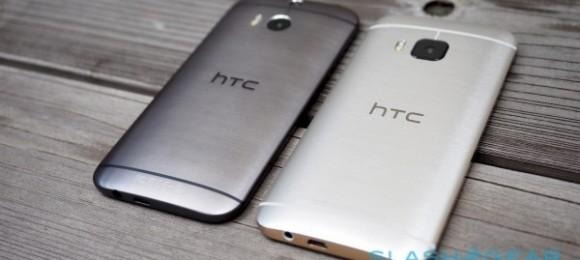 Smartphone manufacturers seem to be want to end the year right by their users. Or at least plan the next year right, based on some leaked information about Android 6.0 Marshamallow updates. Lenovo has more or less revealed their hand in China, both for local and international models. Now it's HTC's handsets' turn to get some attention. The OEM has been rather silent about its update plans, which is quite uncharacteristic given its recent history. But thanks to leak source LlabTooFeR, we're getting a glimpse of when HTC plans to update its smartphones to either 6.0 or 6.0.1. Or both. Happy to say that in this color coded chart, things are mostly looking good.
As far as the newest Android 6.0.1 update, it shouldn't be much of a surprise that the HTC One M9 flagship and the even more recent One A9 are getting it, and they will be receiving the update first quarter of next year. They will be joined by the Butterfly 3 a high end smartphone for international markets. The previous gen Butterfly 2, as well as the mid-range Desire 826, 820, and 626 models will not be far behind, with the 6.0.1 update rolling out ot them in the second quarter.
Not all devices, however, have even received Android 6.0 yet. The One M9+, ME, and Supreme variants will receive theirs first quarter of 2016, along with the One E9. The One M8s variant , the Desire 816 and Desire 526, will be joining the Marshmallow club by the second quarter. These, as well as the Desire EYE, might also get Android 6.0.1 but are stil under evaluation. Considering the update isn't that big of a jump, that shouldn't be difficult. At least not technically.
Sadly, for those with HTC One (M7) devices, the road has stopped for them, a few versions back even. The smarpthone ever got Android 5.1 and 6.0 and is unlikely to get 6.0.1 in that case. It couild still receive critical security updates though.

None of these is official nor even set in stone. Things could stll change between now and then, though users will certainly hope for the better.
VIA: LlabTooFeR