Lazaridis: "It took RIM 24 years" to achieve "true mobile computing"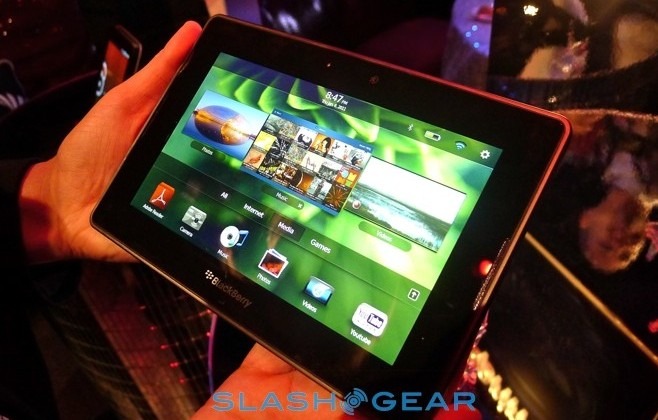 RIM co-CEO Mike Lazaridis has admitted that it has taken the Canadian company 24 years to achieve their vision of "true mobile computing", and unsurprisingly it's the BlackBerry PlayBook 4G that has managed it. Speaking at a Sprint event at CES 2011 while demonstrating the PlayBook 4G to SlashGear, the outspoken exec joked that "it only took, what, [since] '87: 24 years!"
"That's what we've been doing since 1987, we've been trying to get to a mobile computing environment that actually is seamlessly connected wherever you are," Lazaridis told us, "and with the 4G playbook we've achieved that. It only took what, [since] '87: 24 years!" Officially announced for Sprint's WiMAX network earlier this week, the PlayBook 4G is expected to go on sale this summer.
More on the BlackBerry PlayBook in our hands-on report.
[vms bc5392effeb8f18fda75]