Latest Pokemon Sword and Shield trailer is all about Pokemon battles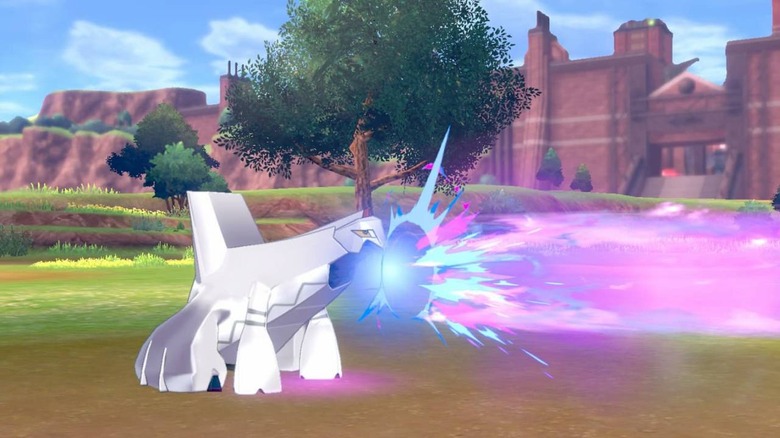 Game Freak and The Pokemon Company have delivered more gameplay footage from Pokemon Sword and Shield, this time in the form of a Japanese TV spot. This latest batch of gameplay footage is all about Pokemon battles, and though we see some familiar shots – particularly of Pokemon roaming Galar's Wild Area – there's also some new stuff we haven't seen before.
Specifically, we get to see some shots of Pokemon going toe-to-toe with one another and actually using attacks in battle. From wild Pokemon encounters to gym battles, pretty much every form of Pokemon battle are previewed in this trailer, however brief those glimpses may be.
Of course, there's also plenty of footage of Dynamax battles, both in the form of gym battles and raids. Since Dynamaxing is the new battle feature arriving in Pokemon Sword and Shield, we'll probably see it featured in pretty much all of the games' pre-release marketing material. The jury is still out on Dynamaxing, but we know that it'll be replacing both Mega Evolution and Z-Moves, neither of which will be appearing in Pokemon Sword and Shield.
Pokemon Sword and Shield has been at the center of some controversy lately, as it's been revealed that not all Pokemon will be appearing in the two new titles. Those that aren't in the Galar region's Pokedex won't be eligible for transfer into Sword and Shield, which means that players who have complete collections sitting in Pokemon Bank won't be able to bring all of those monsters over.
Thus far, Game Freak has been sticking to its guns on the topic of the Galar region's Pokedex, much to frustration of players. We'll see if this bit of controversy has a noticeable effect on Sword and Shield's sales soon enough – both games are due out on November 15th, with a special edition Pokemon Sword and Shield Switch Lite hitting shelves on November 8th.