Game Freak Doubles Down On Pokemon Sword And Shield's Limited Pokedex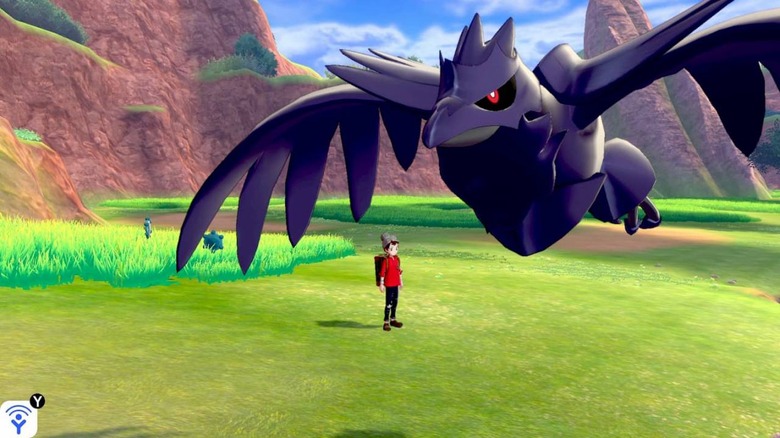 If you've been following news about Pokemon Sword and Shield, then you likely already know that Pokemon fans are not happy. During E3 2019, it was revealed that Sword and Shield won't support all of the Pokemon that have been released thus far. Ever since the days of the Game Boy Advance Pokemon games, players have been able to transfer over their entire collections to new games, and in Sword and Shield, that won't be the case.
Disappointment over this decision has dominated discussion ever since the announcement was made, with Game Freak boss Junichi Masuda later trying to explain that this was bound to happen at some point. He argued that the sheer number of Pokemon made it difficult to balance the games, and that Pokemon Sword and Shield seemed like a good time to evaluate limiting the number of monsters that will be available in-game.
That, unsurprisingly, didn't make matters much better for people who were upset by this decision, so now Masuda has tried again. In a statement published to the Pokemon website titled "A Message to Pokemon Video Game Fans," Masuda explains that he's read all of the comments fans have been sending in and appreciates all the "love and passion" people have for the series.
"Just like all of you, we are passionate about Pokemon and each and every one of them is very important to us," Masuda continues. "After so many years of developing the Pokemon video games, this was a very difficult decision for me. I'd like to make one thing clear: even if a specific Pokemon is not available in Pokemon Sword and Pokemon Shield, that does not mean it will not appear in future games."
We think most people probably assumed that Pokemon that don't appear in Sword and Shield would still appear in future Pokemon games, so it seems like maybe Masuda is missing the real reason for this outcry. In any case, Masuda finishes his statement by saying that Game Freak developers are "pouring our hearts into these games, and we hope you will look forward to joining us on this new journey."
So, if you were hoping for Masuda and Game Freak to budge on the matter of Sword and Shield's Pokedex, it doesn't look like that's going to happen. For now, it seems like the best we can hope for is to have Game Freak add the missing Pokemon to Sword and Shield by way of a post-launch update, but there's no guarantee of that happening either. We'll have to see how everything shakes out, but at the moment, it isn't looking that great for people who want to see every Pokemon in Sword and Shield.