Latest leaked LG G8 ThinQ renderings examined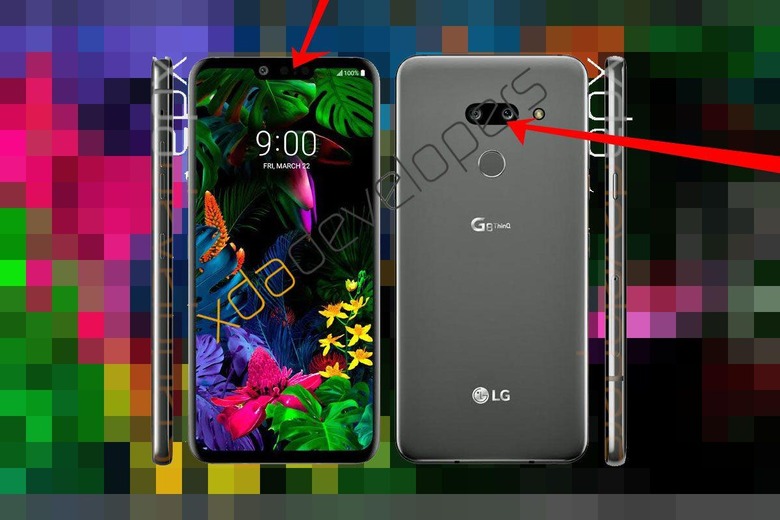 The LG G8 ThinQ seems to have leaked in its entirety, front, back, and side to side. This leaves a bit of mystery about what the top and bottom hold for secrets, but this is basically it. This device looks like it'll have a couple of slightly curved glass front sides, up and down volume buttons and an Assistant button on the left, and a power button on the right. This device looks like it'll have a fingerprint reader on the back, too.
This device, basically, looks a whole lot like the device leaked last week that was denied by LG pr. Some of the tiniest details might be off by a little bit, but this is ... basically it. The front has at least one significant camera lens, the back has two, and the back has a big LED flash as well. The camera system on this device is likely similar to that of the LG G7 ThinQ.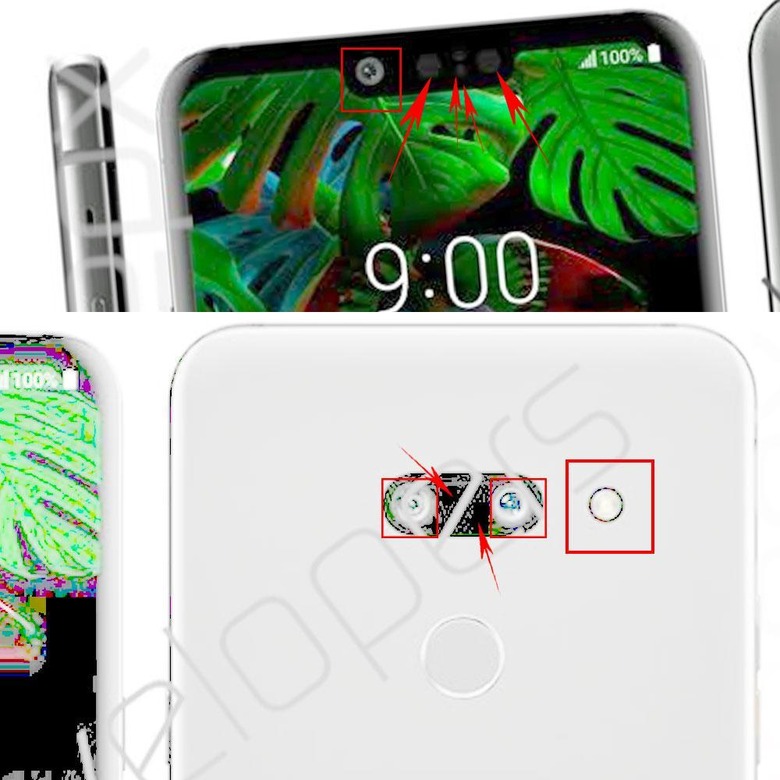 When you take a super close look at the frontside notch, you'll get the impression that there's at least one significant camera lens, but a few other elements as well. Two other significantly large circles as well as two tiny circles – that's enough circles to choke a mule! That's also enough circles to house all the sensors you'd need for augmented reality applications, face unlock, and 3D scanning stuff up the wazoo.
The LG G8 ThinQ looks here like it'll have a notch in its display up front and similar-sized top and bottom bezels. The size of this device is 152 x 72 x 8.4mm according to sources familiar with the information. LG G7 ThinQ's dimensions are 153.2 x 71.9 x 7.9 mm, and the LG V40 ThinQ has dimensions of 158.8 x 75.7 x 7.6 mm. As such, the newest phone will be shorter and thicker – ever-so-slightly – than its predecessors.
Battery size will probably be larger than the immediate predecessors of this phone. This device likely has wireless charging abilities, too. That'll be Qi-standard wireless charging, as it was with previous devices at this same level – from other manufacturers, as well. Below you'll see a couple images leaked earlier – these were debunked by LG PR, but they DO seem awfully similar to the newest far more final-looking images shown today – so who knows?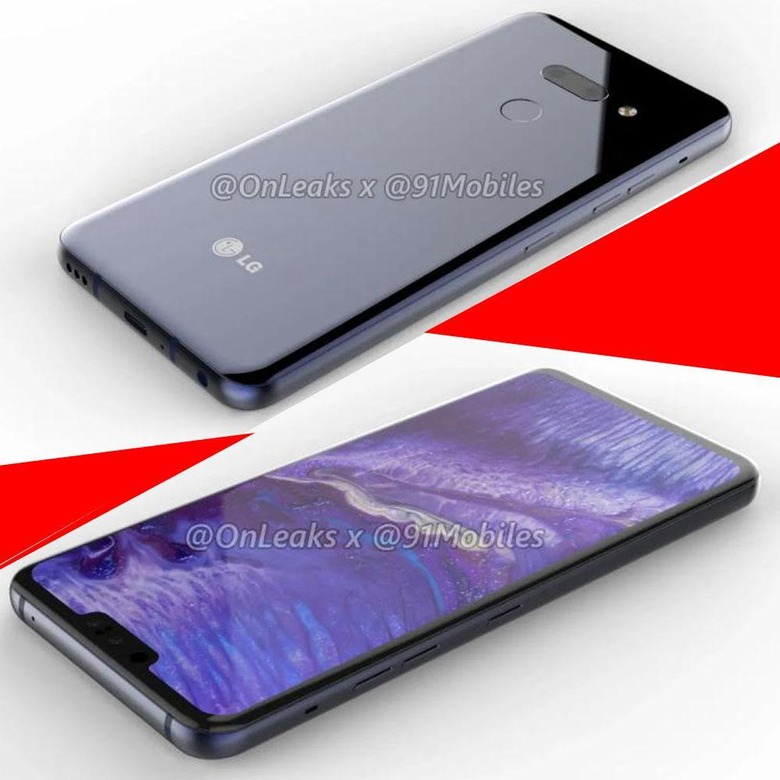 According to the leakster of this new set of images, over at XDA developers, we've got a shocking lack of frontside earpiece, here. This might well mean we're working with bone conduction technology or some form of display-based speaker system. That'd be pretty neat, and it'd beat basically the whole of the rest of the industry if they make it happen.
The LG G8 ThinQ reveal event is set for Sunday, February 24, 2019, at Mobile World Congress 2019. That'll almost certainly be the place where the LG G8 ThinQ will be revealed in full, complete with release details, and pre-orders might well start within the week following that event. We'll be there with bells on in Barcelona, Spain – stick around and see!