Latest iPhone Explosion In Belgium; French Watchdog Begins Investigation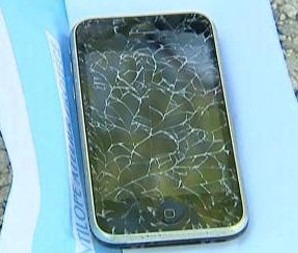 All eyes are on Snow Leopard and the growing queues outside Apple stores today – we're told London's Regent Street store had a line round the block before it opened – but another exploding iPhone report could sour the good mood at Cupertino. According to TechCrunch UK, Belgian news sources are reporting that a 15-year-old boy was holding his iPhone next to his ear, about to make a call, when it "imploded".
Although the boy – only known as Salvatore – had no serious injuries, he was left with a headache that lasted "a couple of days".  Apple have apparently promised him a new iPhone, but are yet to deliver it.
Apple maintain that the iPhone malfunctions are "isolated incidents" and do not represent a more widespread problem; however they have also begun an investigation into the ongoing safety of the handsets.  Meanwhile French consumer affairs and fraud watchdog DGCCRF has apparently launched their own investigation into iPhone safety, with the European Commission describing Apple as "very cooperative".  Nonetheless Apple has declined to comment on the DGCCRF investigation until they have had an opportunity to examine the affected iPhones.