Larger Razer Phone Teased By CEO Amid DAC Talk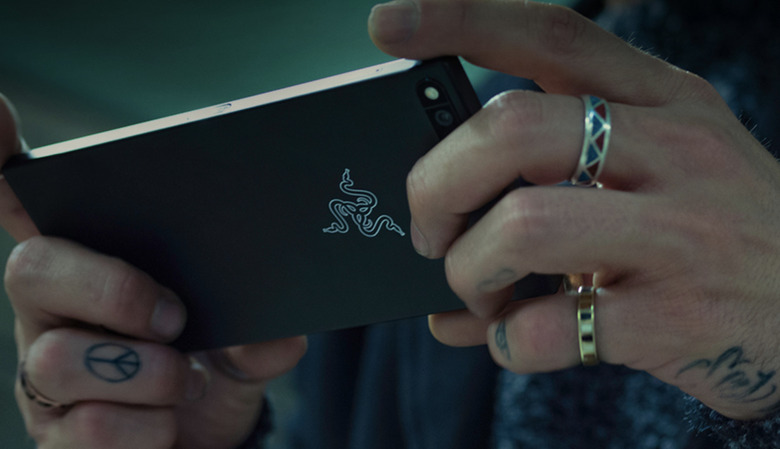 The CEO and co-founder of Razer defended the company's lack of headphone jack on their brand new Razer Phone this week. Users submitted "feedback" on the subject over the past week, and Razer's Min-Liang Tan responded this weekend in kind. The changes, he suggested, came not because of industry trends, but because there are more important things to fill that space with – like more battery capacity.
According to Tan, "By removing the headphone jack – we were able to increase the battery size significantly (I estimate we added 500maH more), improve thermals for performance and a whole lot more." I'd be interested to see how the lack of jack improved thermals and performance – but the increase in battery size makes sense.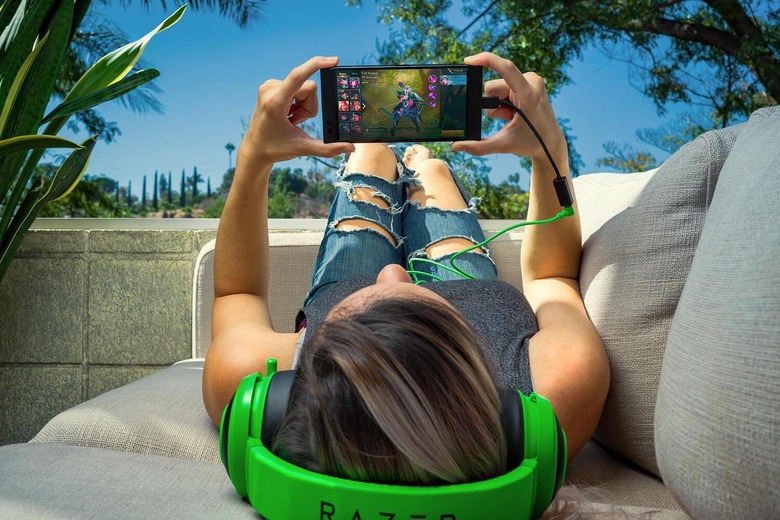 Tan also responded on Facebook to a few question/comments, like "Could have just made the phone larger." In response, Tan said, "Yes – and it would have been significantly larger. And then we would have a whole lot of people complaining about how large it was and there would be no options for it either unlike our headphone adapter."
A bit of a teaser for the next Razer Phone also popped up in Tan's responses to questions. One commenter suggested that he realized "not everyone is all about massive screens, but I miss the screen on my Nexus 6 and would have actually liked something even larger." Tan replied, "All in good time – while we have some of the best mobile engineers on the planet, I prefer us to focus and design one phenomenal product than 2 mediocre ones."
That "one phenomenal product instead of 2 mediocre ones" reminds us of the early days of Apple's iPhone. Back when there was only one – one iPhone to rule them all. Almost as if Razer is (at least to some small degree) taking Apple's success as an example of how they might move forward in this mobile device business.
"The trade off was not having the jack – but what sealed it for me was that we were able to get audiophile quality sound with the dedicated 24-Bit THX Certified DAC adapter," said Tan, "And I made sure we included that with every phone. Which basically means we give even better quality headphone audio for those who want to hold on to their analog headphones." You'll see that adapter below – this adapter is included with every Razer phone.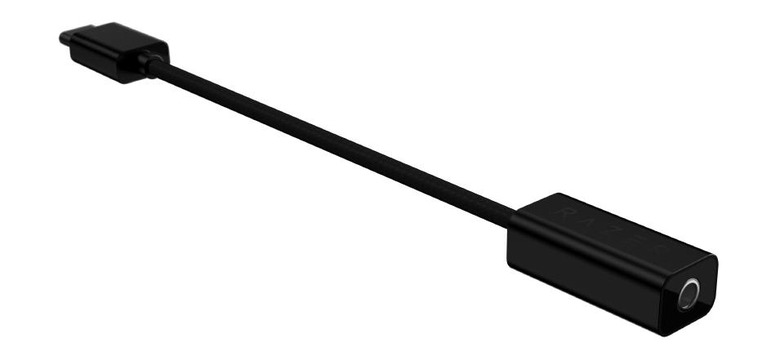 The only issue the Razer Phone doesn't deal with directly is the fact that a person cannot charge their phone and listen to audio through USB-C at the same time. For that, you'll need something like the Moshi USB-C Digital Audio Adapter with Charging. That, incidentally, also has its own 24-bit/192 kHz DAC. How about that?