LAPD adding Tesla Model S P85D to its growing EV fleet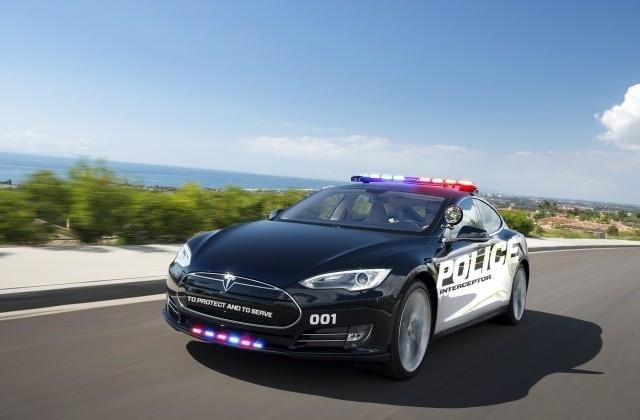 A few days back the City of Los Angeles announced that it would be leasing a massive fleet of hybrid and electric vehicles for city employees, including the LAPD. What was unclear at the time was exactly where the hybrid and electric vehicles the city would be leasing would end up. Some details on where the new fleet will be used and what models are being considered has now been offered.
The LA Police, Fire, general services, and Water and Power departments will together lease 160 battery-powered electric vehicles. Water and Power and General Services will together lease an additional 128 plug-in hybrids. This plan is part of the city's steps to ensure that 50% of all light-duty vehicles purchased annually are EVs by 2025.
Two of the vehicles that the LAPD will be getting are something special indeed. The LAPD is being loaned a Tesla Model S P85D and a BMW i, whether that is an i8 or an i3 is unclear. Out of all the battery EVs purchased, a full 100 of them will be dedicated LAPD vehicles.
Those EVs will be used by detectives, investigators, and admin employees. That means that patrol officers won't need to worry about range during a long shift or pursuit. The LAPD already has 23 electric scooters and three electric motorcycles for patrol officers. It's unclear exactly what plug-in hybrid and battery powered EVs are being leased for the majority of the purchase.
SOURCE: LAPD Blog