Land Rover's TD6 Turbodiesel Gamble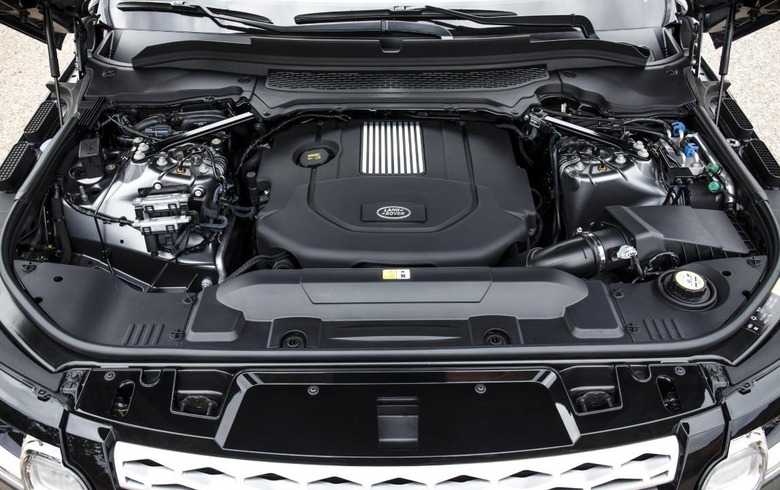 I shouldn't have to say this, but I will: Land Rover does not use any emissions defeating technology on any of its diesel engines. When the morning starts with that kind of announcement from the engineer at the front of the room, you know the maelstrom surrounding Volkswagen's emissions cheating scandal has permeated the entire industry. With American trust in clean diesel design seemingly shattered by the admission that the vast majority of VW TDI models tricked sniff-testing for over seven years, it would seem to be the worst possible time for Land Rover to introduce a brand new line-up of turbodiesel SUVs.
Sometimes, life throws you a curveball, and your only option is to swing for the fence and hope for the best. Land Rover's joy at passing emissions testing in the United States with its TD6 line-up of turbodiesel Range Rover and Range Rover Sports lasted a single day before Volkswagen's scandal took over the news cycle. I caught up with the company's design team in Sedona, Arizona earlier this month to find out more about the TD6 design and what it has to offer luxury SUV shoppers.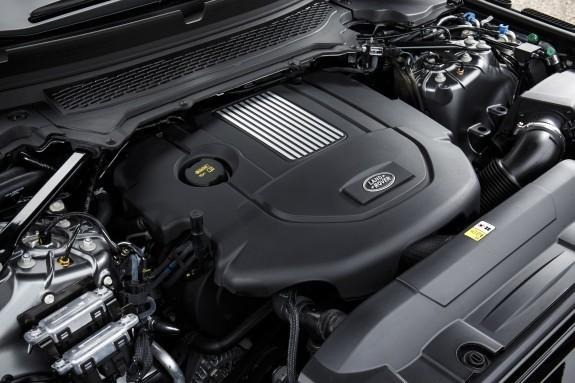 Although the 3.0-liter turbodiesel V6 that makes up the TD6 drivetrain is new to North America for 2016, diesel Land Rovers are the backbone of the brand's sales. In fact, 90 percent of Land Rovers sold in Europe are motivated by diesel power, a number that dilutes only somewhat to 50 percent worldwide. The reason is easy enough to understand, as turbodiesel engines offer fuel efficiency that simply can't be matched by their gasoline equivalents, especially when dealing with 5,000 lb sport-utility vehicles.
Indeed, frugality at the fuel pump is the chief selling point of both the Range Rover TD6 and Range Rover Sport TD6. Compared to the entry-level supercharged gas V6 found in each model, the turbodiesel mill improves combined mileage by a whopping 32 percent, checking in at 25-mpg. Around town, each vehicle is good for 22-mpg, while highway consumption is listed at an impressive 29-mpg.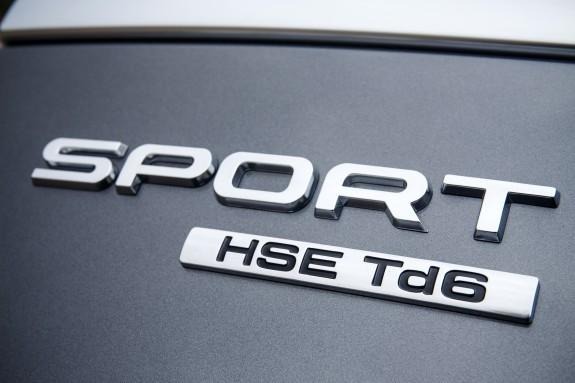 Performance, at least according to the official figures provided by Land Rover, also stays roughly the same. On paper the TD6-equipped models are only 0.2 seconds slower than the base Range Rover and Range Rover Sport, taking between 7.1 and 7.3 seconds to spring to 60-mph, but in the real world the difference feels more pronounced. Still, with 254 horsepower and 440 lb-ft of torque on tap, there's a respectable amount of grunt under your right foot – it just seems more like the standard eight-speed automatic transmission is geared for maximizing efficiency rather than pushing you back in your seat.
It's also important to note that Land Rover has gone out of its way to make the TD6 line-up as quiet as possible. It's impossible to tell from the inside of either SUV's cabin that you are piloting a diesel – there's no clatter, and certainly no turbo spin-up to be heard even with your foot to the floor. A compacted graphite iron block has helped to reduce the vibration typically associated with diesel designs, while enhanced soundproofing throughout the Range Rover and Range Rover Sport isolate passengers completely from the engine bay. On the outside the faintest of ticks identifies the diesel mill under the hood, but you've got to be listening for it as you approach either model or it's easy enough to miss.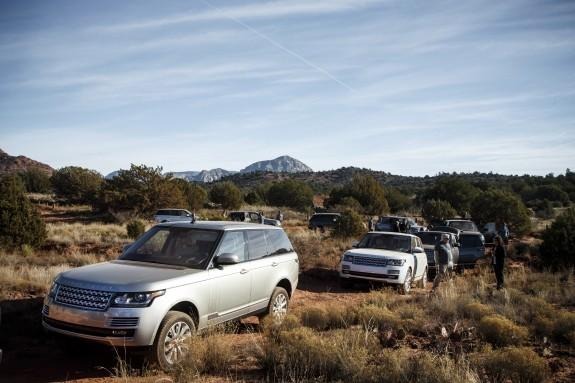 Back to the emissions bogeyman. Land Rover has done its homework to make sure that what leaves to tailpipes of its TD6 SUVs is as clean as possible. This means designing an exhaust gas recirculation system that makes use of low pressure rather than high pressure gases. The benefits are twofold: low pressure gases translate into reduced inlet manifold temperatures, which eliminates the production of additional NOx (also known as nitrogen oxides) that would have to be scrubbed out downstream, and it also helps reduce turbo lag. Scrubbing is still a factor, of course, as the TD6 vehicles also come with a urea injection system that uses diesel exhaust fluid in combination with a catalytic converter to further clean exhaust gases of NOx (with a refill interval of 10,000 miles).
Diesel has a rough road ahead of it in the United States thanks to the climate of uncertainty surrounding just how clean and safe this technology actually is. Still, there's optimism at Land Rover, with the hopes that 20 percent of future SUV sales will fall under the TD6 banner – and plans are underway to import turbodiesel motors for almost the entire family of Land Rover vehicles. The fuel savings are certainly appreciable, and while power delivery might not be at the same level as some of the brand's German rivals (in particular Mercedes-Benz), with only a $1,500 premium required to step up to the ultra-efficient engine option, it seems likely that the Range Rover TD6 and Range Rover Sport TD6 will make more than a few waves throughout 2016.