Land Rover's 2020 Defender doubles the eSIM for smarter OTA updates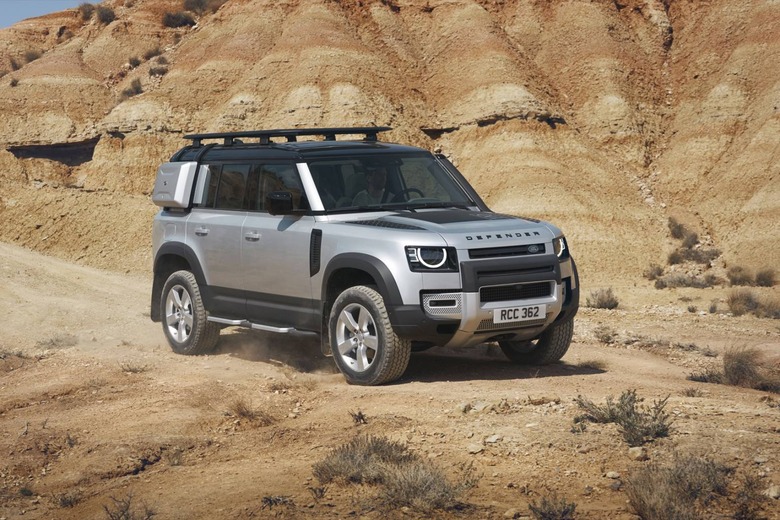 eSIM is coming to cars, with Land Rover announcing that the 2020 Defender will pull up with not one but two LTE modems onboard. The rebooted classic SUV already showed off some of its tech upgrades ahead of its arrival in dealerships later this year, but now Land Rover is digging deeper into its new infotainment system.
It's been dubbed Pivi Pro, and it's designed not only to be faster and more intuitive, but also easier to update. Part of that is dealing with over-the-air software deployments, and fixing one of the current pain-points there.
There are a few cars – notably Tesla – which support OTA updates. However they typically can only install that new software when the vehicle is parked up and not being used. Pivi Pro, however, dedicates an entire LTE modem and an eSIM to OTA purposes, while a second modem and eSIM handles the other infotainment features like music streaming and apps.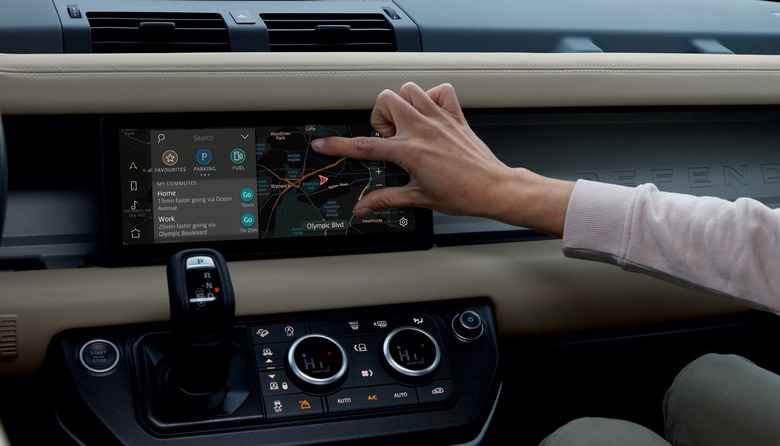 It will mean the 2020 Defender will be able to download new software packages without interrupting the everyday functionality of the new SUV. Pivi Pro has a battery system of its own, too, so that it can remain powered on even if the Defender isn't running. That means no delay when you start the car, as you wait to load media or enter a navigation destination.
Integral to the system is the Defender's underlying architecture, namely the electronic control modules that control the SUV's various features. Initially, Land Rover had said that 14 of those would support OTA updates; now, that number has risen to 16 in the first production cars. By the end of 2021, it's expected to be more than 45 modules that can handle what the automaker refers to as Software-Over-The-Air (SOTA) technology.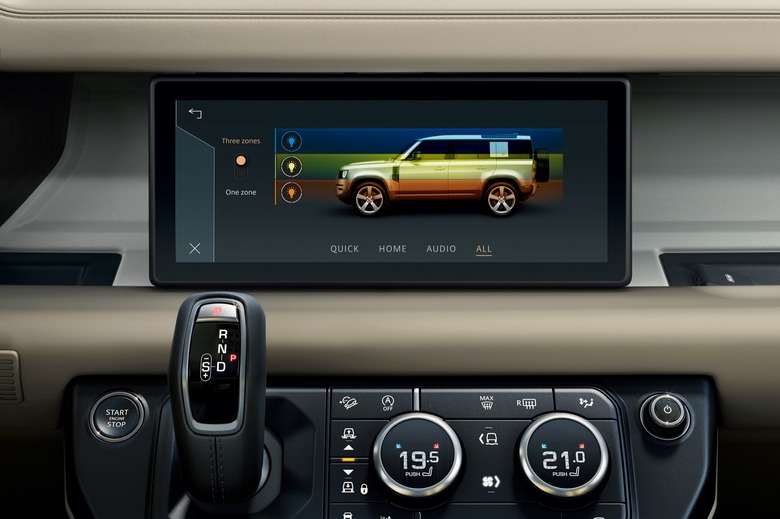 "You could liken the design to a brain, with each half enjoying its own connection for unrivaled and uninterrupted service," Peter Virk, Director of Connected Car and Future Technology at Jaguar Land Rover, explains. "Like the brain, one side of the system looks after logical functions, like SOTA, while the other takes care of more creative tasks."
Pivi Pro uses a pair of Qualcomm's latest Snapdragon 820Am Automotive Platforms, each of which has an integrated Snapdragon X12 LTE modem. They'll also be responsible for things like GPS positioning. The software itself is based on BlackBerry QNX, while Bosch is supplying various sensors such as 3D surround view cameras and a full 14 ultrasonic sensors integrated into the bodywork.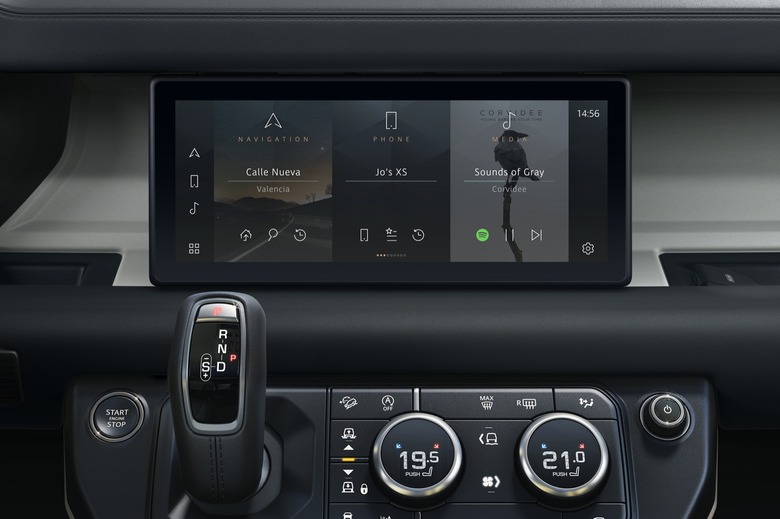 Even just using Pivi Pro should be easier. The infotainment system has a 10-inch touchscreen in the dashboard, and can connect to two smartphones simultaneously over Bluetooth. It'll support streaming media services like Spotify, TuneIn, and Deezer, using the Defender's own LTE connection; registering the car to each service will be a matter of scanning an onscreen QR code with your phone, rather than having to manually tap in each set of credentials.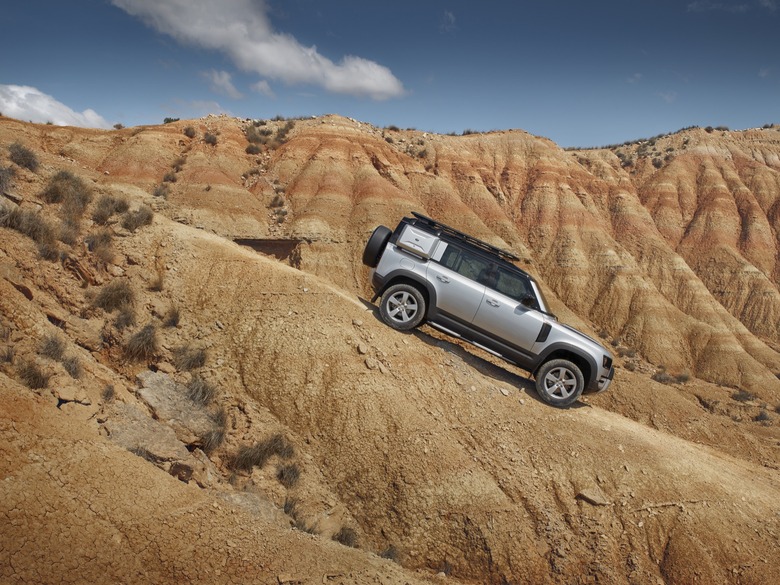 The 2020 Land Rover Defender is expected to go on sale in the US in Spring 2020. It'll be priced from $49,900 for the 2020 Defender 110 P300, with a First Edition model at $68,650. The short-wheelbase Defender 90 will follow on later, with pricing yet to be confirmed.