Land Rover camera system makes your trailer disappear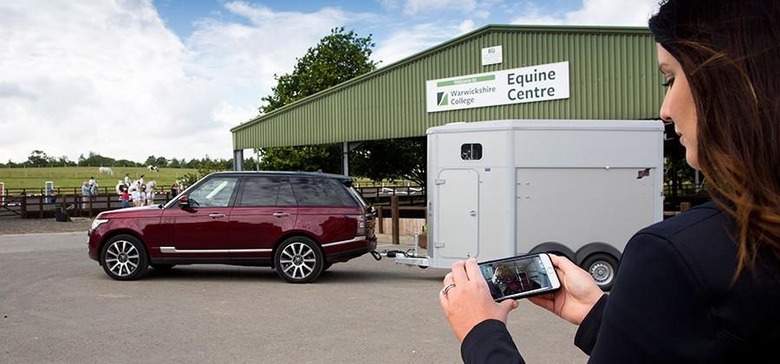 When you are towing a trailer, they create a major blind spot that makes it much harder for drivers to deal with traffic and switch lanes safely. Land Rover has announced a new camera system that is called the Transparent Trailer that makes the trailer or caravan appear see-through as you are driving. A Cargo Sense app also lets the user monitor their trailer cargo remotely via smartphone.
The system also supports sensors on the floor of the trailer to warn driver when a horse is in distress or when a load is shifting. To make the trailer appear transparent the system uses camera feeds from the cameras arrayed around the vehicle in mirrors and on the bumper of the car.
A wireless camera is also used that can be placed on the rear of the trailer or caravan and sends video wirelessly. The live feed from that wireless camera would appear on the rearview mirror when the vehicle is towing something.
The feed from that remote camera would also be seen on the infotainment system along with guidance lines to help the driver backup the car and trailer. The Cargo Sense system uses a mat that goes on the floor that has sensors inside and a remote view camera. If the sensors are activated a check cargo light would glow on the dash.