Lamborghini Veneno Roadster hits 60 mph in 2.9 seconds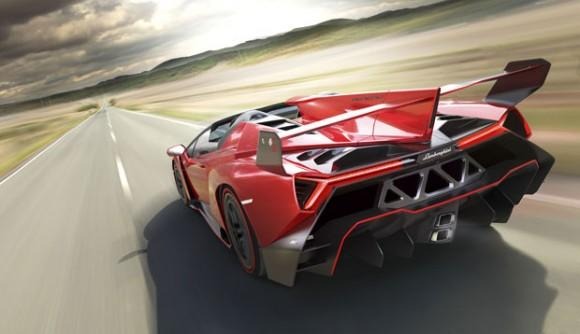 Lamborghini has unveiled its latest incredibly powerful and incredibly expensive sports car. The car is the Lamborghini Veneno Roadster, which is an open-air version of the Veneno coupe that debuted back in March ahead of the Geneva Motor Show. The roadster version of the car has a 6.5-liter V12 engine producing 750 hp.
The car is able to rocket from a standstill to 60 mph in 2.9 seconds. The powerful V12 engine is mated to a quick shifting ISR transmission featuring five modes and the car is equipped with permanent all-wheel drive. To help the car handle, Lamborghini equipped it with a racing chassis and pushrod suspension with horizontal spring/damper units as you would find in some racing cars.
Looking at the photographs of the car, you will see all manner of wings, spats, and other technology specifically designed to give the car an incredible amount of downforce to help it handle even better. One interesting feature of the vehicle is the custom-made wheels that have appear to have a turbine like treatment around the outside of the wheel. That is a carbon fiber ring designed to help additional cooling air reach the car's carbon-ceramic brake discs.
The Veneno Roadster weighs 3278 pounds and has a power to weight ratio of 4.38 pounds/HP. Lamborghini promises the vehicle can reach a top speed of 221 mph. All this performance doesn't come cheap with the car selling for about $4.5 million. Lamborghini doesn't call it out in the official press release, but word is only about nine of these will be produced.
SOURCE: Boldride