Lamborghini Urus ST-X Concept Is A Road Course Dominating SUV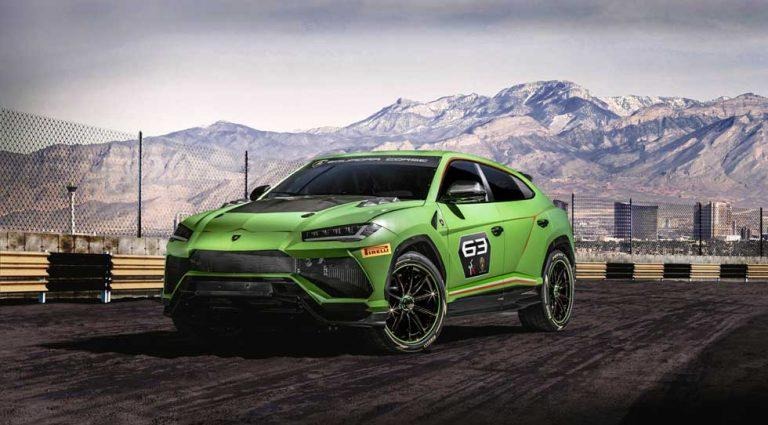 Lamborghini is talking up a single-brand racing series for SUVs starting in 2020. If the thought of seeing the Lambo Urus SUV in door-to-door racing gets you excited, wait until you see the concept car that Lamborghini may use. The vehicle is called the Urus ST-X Concept.
Part of turning any street vehicle into a racing car is weight reduction, and Lamborghini has gone all out on the Urus ST-X Concept. The car claims to be 25% lighter than the production model and to be fitted with dedicated racing components. The vehicle will debut in 2020 in Europe and the Middle East on prepared FIA-approved circuits using an "arrive and drive" formula for customers.
This means that someone wanting to get into the racing series can drop the presumably huge sum of money and the turn up at the track with Lambo offering the car and technical support during the weekend. The vehicle itself has been "mechanically optimized" and comes with FIA-approved safety gear inside the vehicle. Safety gear includes a steel roll cage, fire suppression system, and FT3 fuel tank.
The concept is green, a color called matte Verde Mantis and has a hood in visible carbon fiber. Larger air intakes help keep the twin-turbo V8 cool while it makes 650 CV and 850 Nm of torque. The car has a large rear wing and 21" single nut alloy wheels with Pirelli tires.
Lamborghini says that the 25% weight reduction and the additional torsional stiffening the roll cage adds makes the Urus ST-X Concept a race car for track and off-road use. The track debut of the ST-X Concept will happen during the 2019 Lamborghini World Finals. Lamborghini unveiled a one-off SC18 car aimed at the racing track that is street legal recently.