Lamborghini SC18: a 770hp Aventador one-off for the track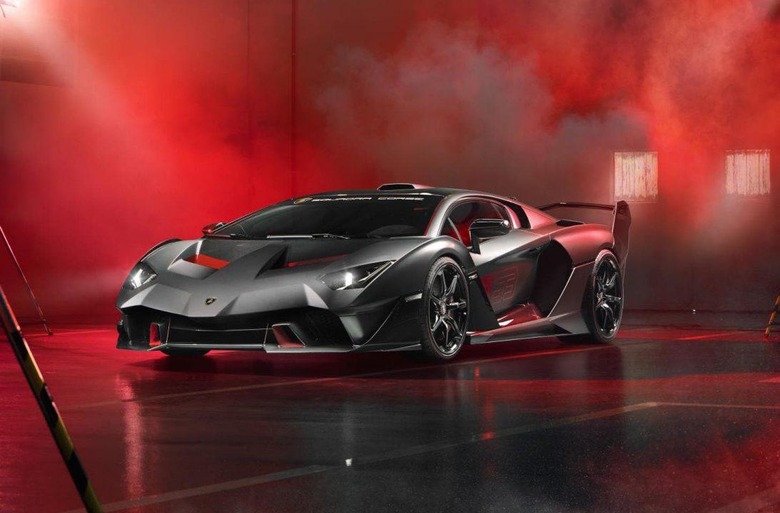 Lamborghini has revealed its latest supercar one-off this week, but it's a different beast than their usual creations. The SC18 is the first one-off from Squadra Corse, Lamborghini's motorsport division, meaning it was built by some of the Italian carmaker's top designers, engineers, and racing experts all to meet the dreams and desires of one unnamed customer with very deep pockets. And while the SC18 is intended to be driven hard on the track, it's still road legal.
Based on the Aventador, at first glance the SC18 looks like a mixed bag of body kit customizations designed for style and performance. Lamborghini says the hood intakes are borrowed from the Huracan GT3 EVO, while the side and rear fenders, fins, and air scoops all come from the Huracan Super Trofeo EVO. Topping off all the aerodynamic improvements is a carbon fiber rear wing that can adjusted by the driver to three different settings based on the amount of downforce needed.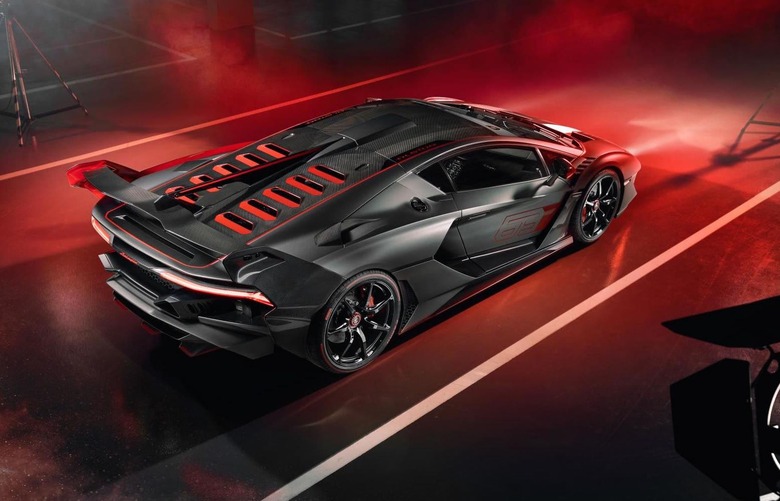 The carbon fiber body is painted gray with red accents, adding to the already sinister look. Towards the back, the rear hood features twelve intakes that improve heat exchange and engine cooling, a design Lamborghini says it's already put to use in endurance races. Under that hood sits a mid-mounted, naturally aspirated 6.5-liter V12 engine that's tuned to put out 770 horsepower and 531 pound-feet of torque, all paired to a seven-speed gearbox.
Lamborghini doesn't say what the SC18's top speed is, sadly, and as it's a one-off for a customer they're also staying quiet on the price. Here's hoping it lives up to the buyer's wishes, as we'll likely never see another one.
SOURCE Lamborghini