Lamborghini Sesto Elemento carbon-fiber monster makes track debut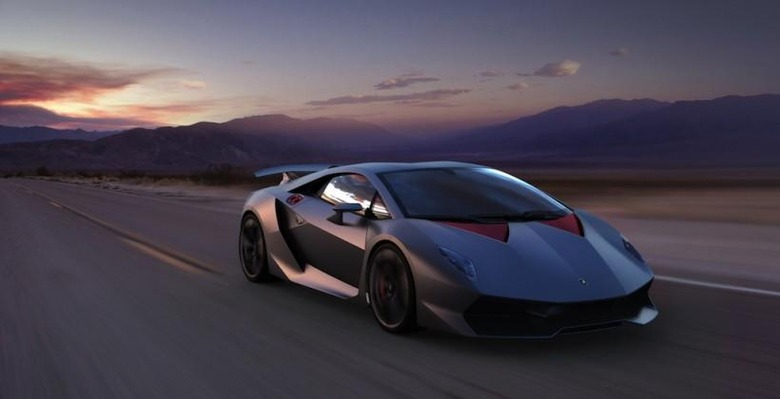 When a company like Lamborghini describes a car as "extreme" then you know it's going to be uncompromising; unsurprisingly, then, the Sesto Elemento takes no prisoners on its first trip to the track. Designed as a limited edition to demonstrate the Italian company's carbon fiber talents, the 999kg Sesto Elemento is capable of a 0-62mph run in 2.5s from its screaming V10 engine. And, as vesuvius TOH's video of the car's first meeting with the track shows, even in comparison to other Lamborghini cars, the racer stands out.
The design certainly doesn't hurt, a little like a more compact Tumbler from the Batman films. The bodywork is a riot of creases, sharp cut-lines, and jagged edges – we'd hate to be the pedestrian whose ankles made contact with the jutting front spoiler – with lashings of stealth bomber and origami monster in the mixture too.
Under the ten octagonal vents on the engine cover lurks a 5.2L engine, borrowed from the Gallardo. Power is funneled through a 6-speed semi-auto gearbox with paddle shifters, set behind an endearingly angular wheel atop the near-skeletal dashboard.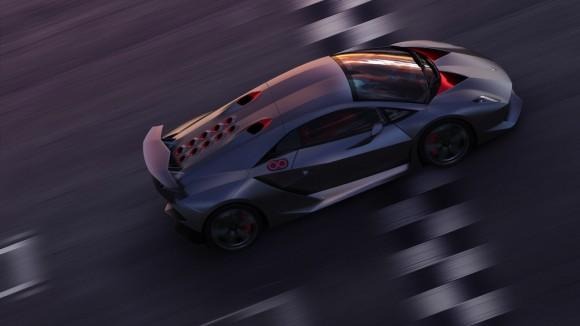 However, it's the weight – or lack of – that's the real magic here. A kilo under a ton, the Sesto Elemento is less than two thirds the weight of Lamborghini's Aventador LP 700-4; with a power-to-weight ratio of 1.75kg per HP, it even bests the $4.6m Veneno unveiled earlier this year at the Geneva Motor Show.
Lamborghini says – managing a mixture of hyperbole and understatement in a single sentence – that the low curb weight adds up to "unparalleled driving fun" from the car, and we guess a 570HP engine can be relied on for that. As its debut track video demonstrates, it looks just as good in motion as it does parked up, and makes an insane noise.
Unfortunately, if the glimpse of the bizarre coupe has left you tempted to open your wallet, you're too late. Lamborghini is only making twenty of the Sesto Elemento – for track use, not taking out onto the open road – and they've all been sold ahead of delivery later this year.
VIA DesignBoom