Lamborghini Huracan EVO packs all-wheel drive, all-wheel steering, and 640hp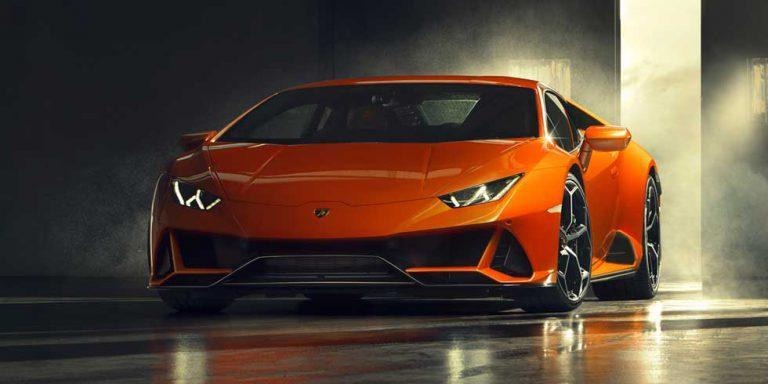 A couple of days ago Lamborghini was teasing the refreshed Lamborghini Huracan for 2020. That refreshed Lambo is now official with details on the Huracan EVO going live, and the car looks fantastic. The EVO sports a V10 engine that makes 640hp and 600 Nm of torque.
The big change for the Huracan EVO that Lambo is bragging about is the next-gen vehicle dynamic control and aerodynamics. Those features include Lamborghini Dinamica Veicolo Integrata (LDVI) which is a CPU that controls all aspects of the dynamic behavior of the car. That allows full integration of the car dynamic systems and set up to anticipate the driver's next move.
Lamborghini Piattaforma Inerziale (LPI) is a set of accelerators and gyroscope sensors placed in the center of gravity for the car. This monitors real-time dynamic vehicle attitude no matter the lateral, longitudinal, and vertical accelerations while measuring roll, pitch, and yaw rate. Using that data the magneto rheological suspension adjusts damping of the car.
Another key modification to this car is the Enhanced Lamborghini Dynamic Steering system. It gives drivers higher responsiveness in corners with the lowest steering angles and is paired with rear-wheel steering in the car. All those systems are utilized in different driving modes including Strada, Sport, or Corsa.
Lambo says the EVO weighs 1,422 kg and has a power to weight ratio of 2.22 kg/hp and is good for 0-100km/h acceleration in 2.9 seconds. Top speed is over 325 km/h, and Lambo says the brakes will haul the car from 100 km/h to 0 in 31.9 meters. The performance is thanks in part to a focus on aerodynamics. Lambo also fits the EVO with a sports exhaust system with exits high up in the rear bumper. The Huracan EVO will sell for $261,274 in the US and will launch this spring.