Lamborghini four-door tipped for 2021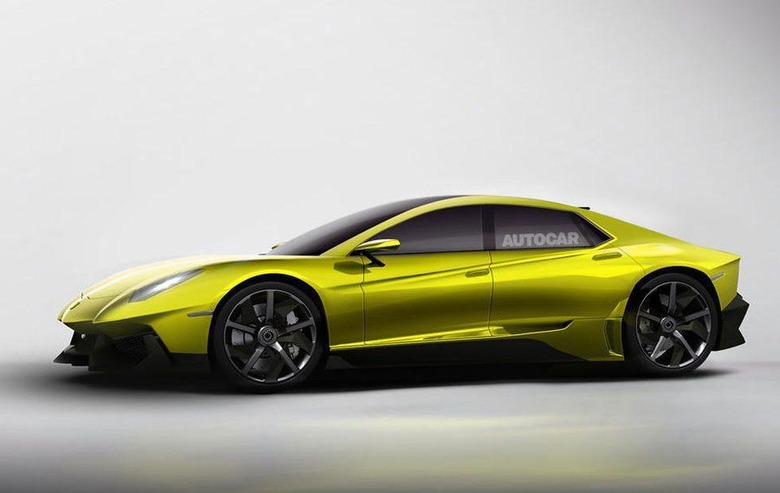 The high-end car market has plenty of luxury performance four-door cars available to purchase. There are things like the new Porsche Panamera Turbo S E-Hybrid Sport Turismo with 680hp on tap as well as the Maserati Ghibli. It looks like Lamborghini may be stepping into the four-door luxury performance market.
The image here is a rendering of what an all-new four-door Lamborghini model might look like. Concept work on the car is reportedly underway with the car looking to launch around 2021. That would put it on the market sometime after the Lambo Urus SUV debuts.
If the rumor is true, the four-door car would give Lamborghini a fourth model line behind the Huracan, Aventador, and Urus SUV. The four-door car would help Lamborghini to reach its goal of doubling sales volume over "a few years." Lamborghini says that its heritage is important, the Urus looks back to the LM002 SUV Lambo made years ago.
Autocar reports that the model being eyed for production is a front-engined four-door with four seats. The layout was used in the Estoque concept from 2008. The development of that was put on hold to bring the Urus to market first.
A sportier four-door car could be used to bridge the gap between the potent exotics Lamborghini is known for in the Aventador and Huracan models and the Urus SUV. The last four-seater that wasn't an SUV that Lambo made was the Espada back in the '60s that was a two-door car with four seats.
SOURCE: Autocar.co.uk