Lamborghini ALPHA ONE is a smartphone priced like a car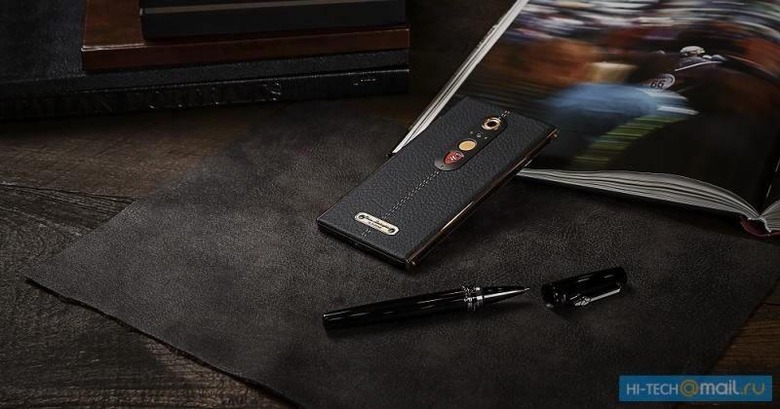 With the rising prices of high-end smartphones, you might have presumed that the age of even more expensive luxury phones is over. Not so, says Tonino Lamborghini. The brand whose name has become synonymous with luxury cars has just unveiled its latest masterpiece. Called the "ALPHA ONE", the unassuming name of the smartphone belies its ties to sports cars and luxury vehicles, not to mention its price tag.
This isn't Lamborghini's first dance with Android phones. Back in 2015, we got a glimpse and a short touch of 88 Tauri and Antares. Those two clearly looked like smartphones in luxury sports car clothing. In contrast, the ALPHA ONE's appearance is less imposing but its build is no less premium or expensive.
For one, it uses the same "stronger than titanium" liquid metal used in super cars, making the implicit promise of longevity. Its ruggedness, however, is hidden behind fine Italian leather on the back, handmade and lined with golden stitching.
Gone are the days when luxury phone makers settled for mediocre specs and simply banked on brand and looks to sell. Lamborghini acknowledges that its customers require their phones to not just look great but also work great. To that end, the ALPHA ONE gets a 5.5-inch QHD screen, 4 GB of RAM, 64 GB of expandable memory, a large 3,250 mAh battery, and dual SIM card support. The only disappointing spec is the Qualcomm Snapdragon 820, which will still perform better than many mid-range processor.
All of that you get in one premium package that will set you back 119,000 RUB, roughly $2,110. That is, if you live in Russia. The Lamborghini ALPHA ONE will also be available later on in the UK, South Korea, China, and the UAE.
VIA: Hi-Tech Mail.ru