LaCie's Stupid-Large, Crazy-Fast Drive Is Ready For Your Mac Pro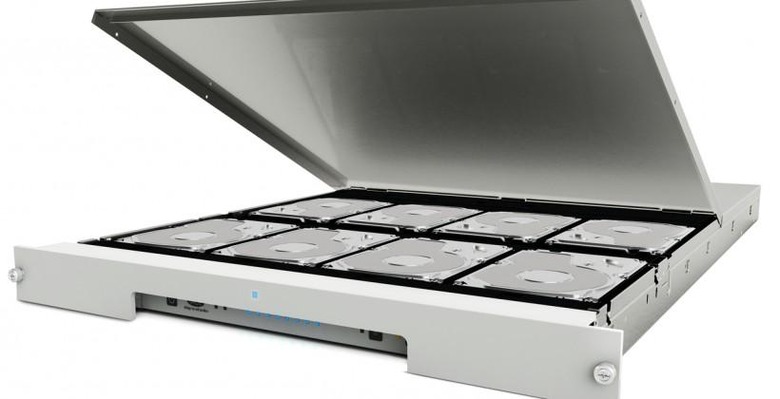 Let's face it, you probably don't know why you need 48TB of incredibly fast Thunderbolt 2 storage, but you really, really want it. LaCie's superlative-generating 8big Rack Thunderbolt 2 has finally started shipping, announced back in April as the perfect foil for your 4k video workflow.
Inside the 1U rack-mount case is room for up to eight 3.5-inch drives, which in the case of this 48TB model are all populated with 6TB Seagate HDDs (there's no telling when or if LaCie will support Seagate's new 8TB drives, which would take the 8big up to 64TB). Out of the box it's set up to run in HFS+ RAID 5 mode, though it'll also support RAID 0/1/5/6/10/JBOD if you so prefer.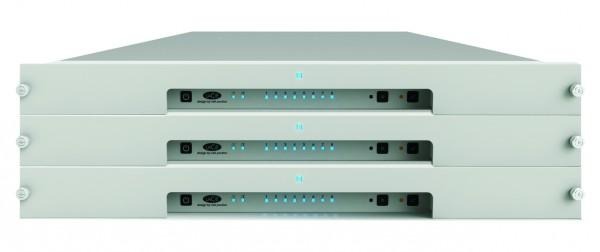 The result is frankly ridiculous transfer speeds over a Thunderbolt 2 connection. LaCie says the 8big Rack Thunderbolt 2 can hit 1,330 MB/s reads and 1,060 MB/s writes, though it's worth noting that you'll have to be set up in RAID 0 to achieve that.
RAID 5, though, isn't exactly slow. LaCie claims 1,130 MB/s reads and 1,020 MB/s writes in that configuration.
The aluminum design supports stacking, so you can add further units one on top of the other, and up to six can be daisy-chained from a single Thunderbolt 2 port. If you've been looking to expand your Mac Pro's onboard flash storage, this could be the fix.
48TB of space will cost you $4,999.99, and you'll be pleased to hear that LaCie even throws in a Thunderbolt cable. If you're feeling humble, there are four–disk 12TB ($1,699.99) and eight–disk 24TB (2,799.99) versions available too.
SOURCE LaCie