LaCie Fuel 2TB doubles capacity for space-short road warriors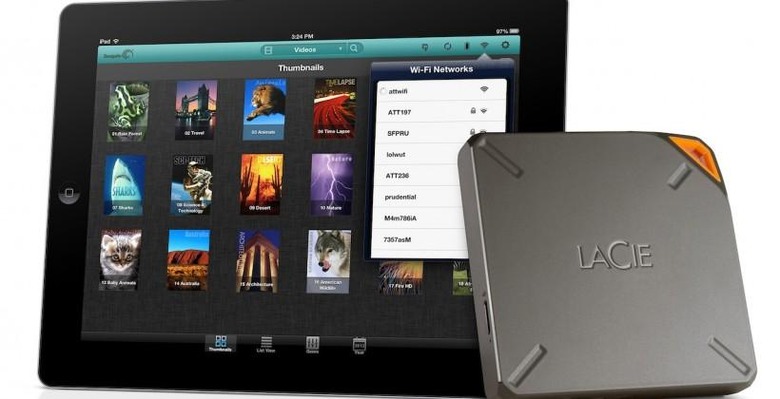 LaCie has updated its Fuel portable drive, doubling capacity of the wireless hard-drive for iPad, iPhone, and Android devices. The Fuel, announced at CES in January, now offers up to 2TB of storage that can be shared via WiFi, in addition to AirPlay support for wireless streaming to a compatible device.
Up to five devices can simultaneously access the Fuel's internal storage over WiFi (or three if streaming HD video), with the portable drive creating its own WiFi hotspot to which they can connect. However, it's also able to re-share a WiFi internet connection, first getting online itself, and then sharing both stored data and internet access to those five gadgets.
That's particularly useful if you're working from a pay-per-device connection in a hotel, and want to share that single WiFi link with your phone, laptop, and tablet.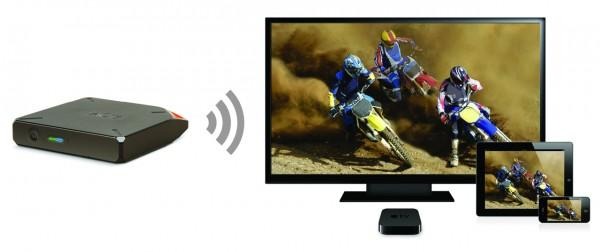 Battery life is up to ten hours, LaCie says, and there's Dropbox support for automatically transferring files to and from the cloud whenever the Fuel gets online. AirPlay can be used to stream direct to an Apple TV or other such device.
In addition to WiFi b/g/n there's also USB 3.0 for more traditional connections.
Both the original 1TB Fuel and the new 2TB version will be offered simultaneously, with preorders for the larger version open today for $249.99. Shipping should begin in April, LaCie says.