LabStyle Dario glucose tester plugs into your iPhone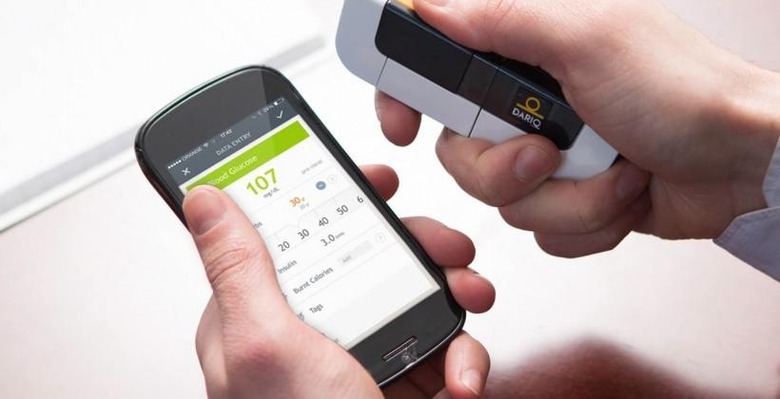 A blood glucose meter for diabetics that plugs into a smartphone, the LabStyle Dario, is the latest peripheral to tackle mHealth, promising easier management of the condition. Launching in New Zealand, Italy, Australia and the UK, before broader global sales begin, Dario consists of a cartridge system of testing strips that then plugs into a smartphone's headphone jack to sync with the companion app.
That app not only records the latest readings, but can show ongoing charts of how blood glucose levels change and respond to different treatments, meals, exercise, and other factors. It can also be shared with healthcare providers.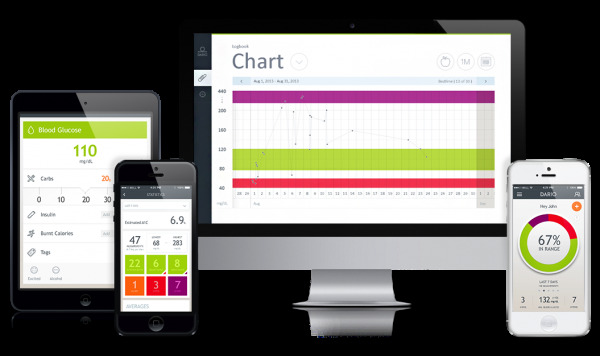 Each cartridge of testing strips includes twenty-five pieces, and there's an "ultra-thin" lancet for actually taking samples.
LabStyle is hoping to have Dario included under insurance reimbursements, with the first approvals anticipated by the end of Q2 2014. That would help offset the sticker price, which LabStyle is yet to confirm; it'll also need FDA approval before it could see a US release.
Dario isn't the only approach we've seen to making glucose testing more straightforward. Google is working on a set of smart contact lenses which would monitor the eye chemistry and transmit biometric readouts to a nearby smartphone, for instance.