Kyocera DuraForce PRO Brings Toughness To T-Mobile's Lineup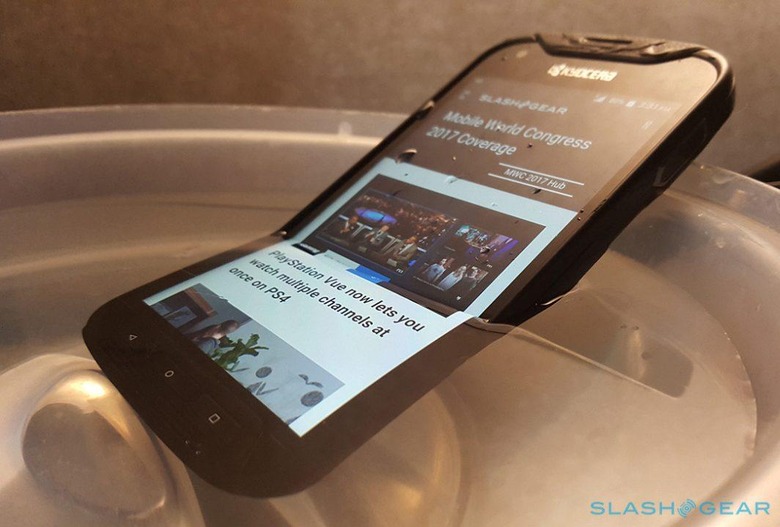 Once upon a time, users who needed a very rugged smartphone had to compromise on performance. Fortunately, that's a thing of the past these days. Sure, the Kyocera DuraForce PRO isn't exactly the highest, nor the latest, but it isn't a pushover either. Now the company whose name has become synonymous with extra rugged smartphones, is bringing exactly that to T-Mobile customers, completing the circle, or square rather, of the US' four major wireless carriers.
By all means, the Kyocera DuraForce PRO is a 2016 mid-range smartphone. You can tell by its Qualcomm Snapdragon 617 processor, 3 GB of RAM, and 5-inch Full HD screen. That said, it's still not bad as far as rugged smartphones go. Especially when you factor in those rugged features, which include the usual IP68 dust and water proofing as well as MIL-STD 810G rating.
But even among rugged smartphones, the DuraForce PRO has an edge. That comes via its 13 megapixel rear camera that boasts of a Super Wide angle that works in both video and stills. With the ability to record video at that wide angle and in 1080p/30fps quality and toughness, the smartphone also doubles as your adventure witness and action partner.
Speaking of witness, the DuraForce PRO has one special feature new to this T-Mobile model. Kyocera calls it "Action Overlay", and it indeed overlays data on top of your video recording, making it look like it was taken from a heads up display. Such data includes speed, g-force, altitude, and timestamp. You know, in case you need to prove something.
Starting today, T-Mobile subscribers can get the Kyocera DuraForce PRO for a retail price of $425. The price also includes a 2-year warranty from Kyocera. Do checkout our in-depth review of the DuraForce PRO to see this rugged smartphone in action.