Kylo web browser for TV turned Open Source overnight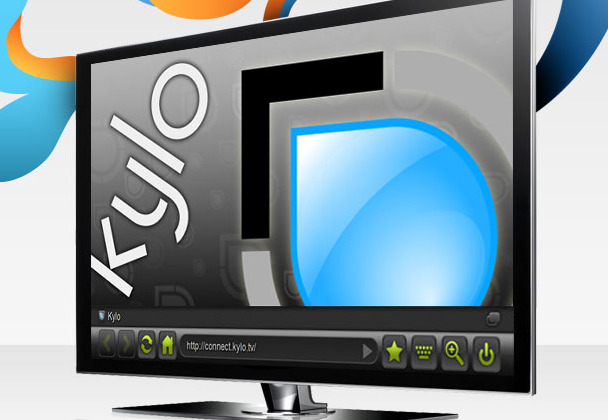 There's been a relatively large announcement made by Hillcrest Labs tonight in that they've turned their own "Kylo Web Browser for TV" over to the Open Source community. This announcement sets the Mozilla-based TV browser up for open-sourced management for its many features, features such as its ability to work with Mac OS and Windows machines and its ability to work with Freespace-enabled in-air pointing controls. This release will be done with Mozilla Public License (MPL) 2.0 "to enable developers to create new and different versions that extend its features and enables new uses."
This update effectively lets the browser loose for the world to play with, your own ability to download its source code gifted to you at GitHub as well as http://kylo.tv/ You can also feel free to download the OS X or Windows version of the browser there for free, it also recently upgraded for 1080p support for your gigantic television interface! Steve Scheirey, vice president of TV software and services at Hillcrest Labs, noted the following about the project:
"Releasing Kylo to the open source community is a natural progression for the TV browser. Kylo has always been a distinct initiative apart from our core Freespace business. By releasing Kylo's source code, we expect to see new innovations and product enhancements from a much broader development community." – Scheirey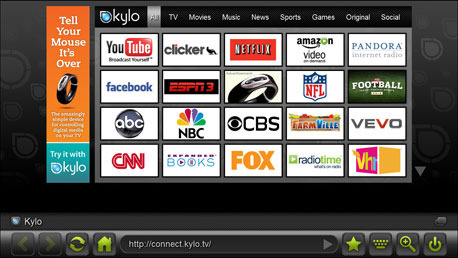 You'll want to use Kylo as it exists today with your home theater device plugged into your large screen TV. Today this could be anything from a PC tower dedicated to being your television's brain to an Ultrabook with HDMI output capabilities. Any high-powered machine can be a home theater these days, and Kylo is prepped to bring the web browsing bit of this equation into the limelight. As it's quoted by Kylo:
"Unlike other applications or websites, Kylo does not offer a "walled garden" of aggregated video content. Instead, it is a fully featured Web browser that lets users browse the open Internet. Compared to conventional browsers, the Kylo browser provides more onscreen viewing space with less visual clutter; larger fonts and buttons for easy navigation from across the room; an easy-to-use onscreen keyboard; and zoom-and-pan capability for enhanced viewing." – Kylo
Give it a try today, and all you developers out there in the business of using these opportunities to your advantage: let us know what you're up to!