Kylo Ren SNL action figure mockups imagine Matt, Radar Technician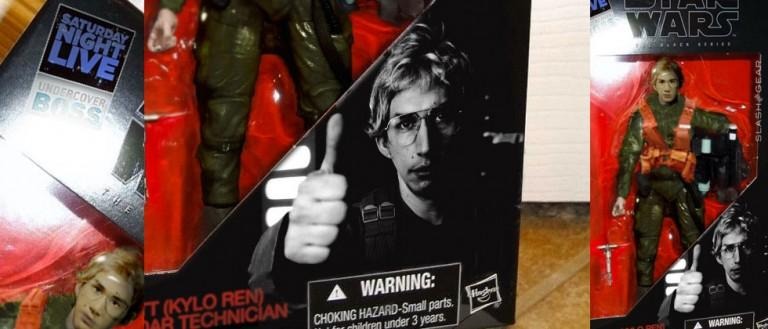 Just days after Adam Driver's appearance on Saturday Night Live, his sketch as Kylo Ren's alter-ego Matt, Radar Technician, has gone viral. Today we've been sent a couple of mock-ups of action figures based on the character – likely never hitting shelves, of course, but we're allowed to dream. Would that NBC were to see enough call for such a set of figures, we might see it happen. They'd both be essential additions to your collection, that much is true. UPDATE: Additional figures added.
The standard-sized figure comes from YakFace, sharing with Pablo Hidalgo, writer of the Star Wars: The Force Awakens visual dictionary. He called for it, the public answered. While we're not certain of the artist of this creation, the first place we've been able to see it on the web is via YakFace.
UPDATE: The original artist is Jim Heston, which we've discovered via Live for Films.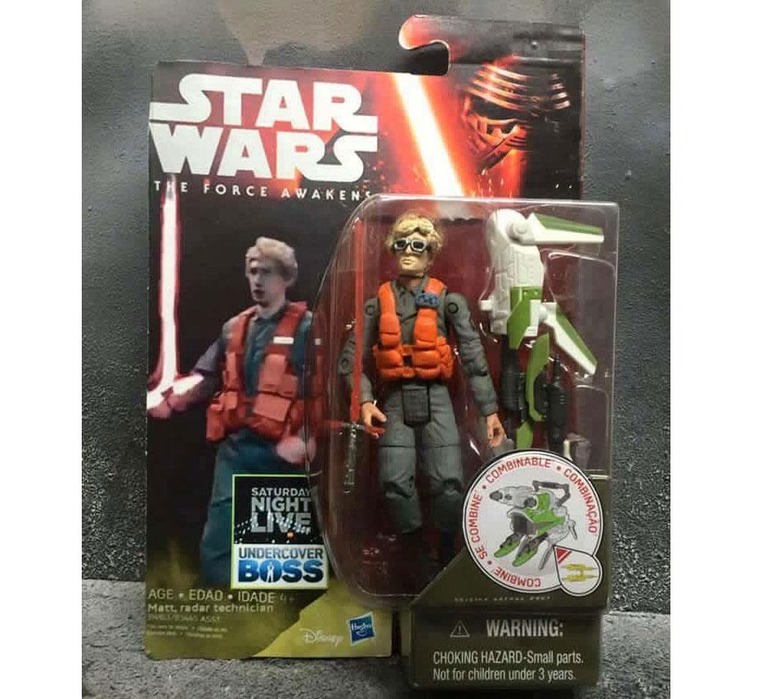 The next image is a Black Series 6-inch tall figure mocked up by Jawa Swap Meet This figure would not only also have the Saturday Night Live / Secret Boss stamp of approval, and come with Kylo Ren's lightsaber, it'd come with a bulkhead and/or utility backpack as well! Just what a radar technician needs.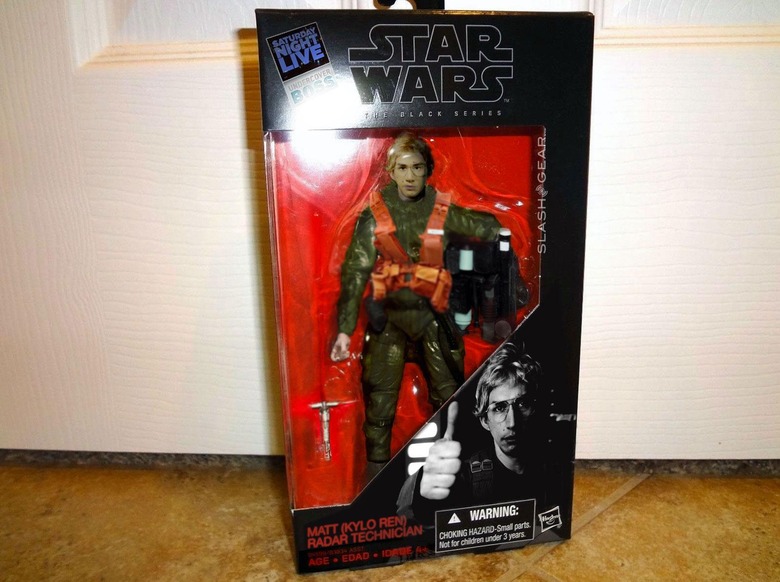 Update: another figure has emerged, this time from Scott Tolleson and 2BitHack. This image comes via SpankyStokes.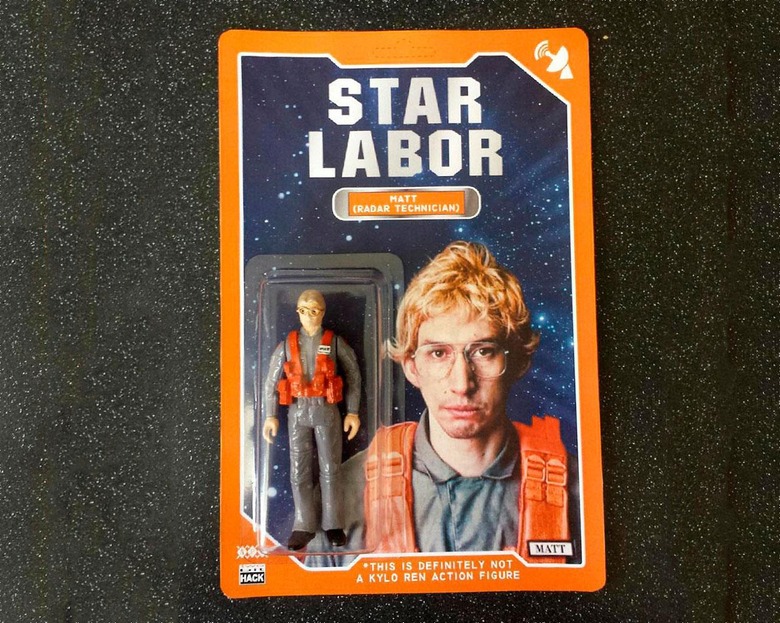 Now if only we could get an action figure of FN-2187 (Finn) as a sanitation worker. That'd be super great as well. Hasbro, please look into this, and make it so.
Above you'll see the video that inspired these action figures. Behold it.