Kuratasu Starter Kit hits Amazon Japan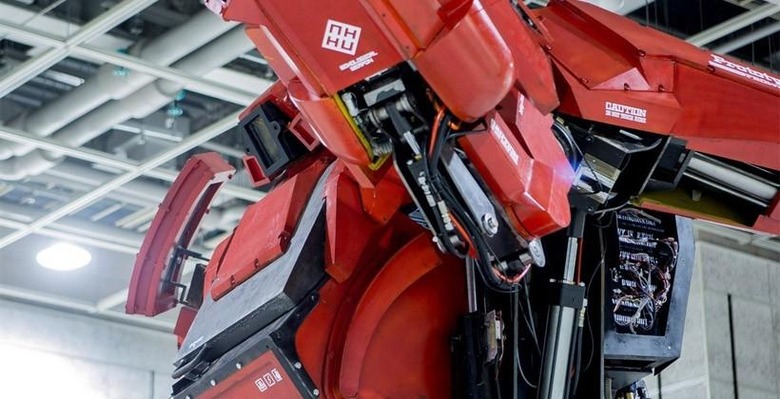 We may receive a commission on purchases made from links.
Back in 2012 we talked about the Kuratasu mech robot that had been built and was designed to allow a human to operate it. That mech robot rolled around on a tripod system with wheels on the end of each leg and had a tiny cockpit. The mech was controlled from inside the cockpit using motion controls and a touchscreen.
It also had a remote control and could be controlled from the outside. This crazy little mech has a top speed of a scant 6mph and is powered by a diesel engine. The original mech was fitted with weapons such as a launcher that shoots water bottles and twin Gatling guns that can shoot 6000 BBs per minute.
If you wanted to own this mech, here is your chance. It has now turned up on Amazon Japan, but you will need to be an evil genius (and a rich one at that) or a governmental agency looking to add a robot to your vehicle pool.
On Amazon Japan, the Kuratasu Starter Kit is available for ¥120,000,000, which works out to over $1 million in the US. For that much money you don't even get the arms and forearms, you have to buy those separately. I'd hate to know what shipping costs, the mech weighs in at 5 tons and stands 3.8m tall. The disclaimer also notes safety and comfort aren't guaranteed when riding the device.
SOURCE: Amazon Japan