Kung Fury 2 a go: Schwarzenegger, Fassbender, Hasselhoff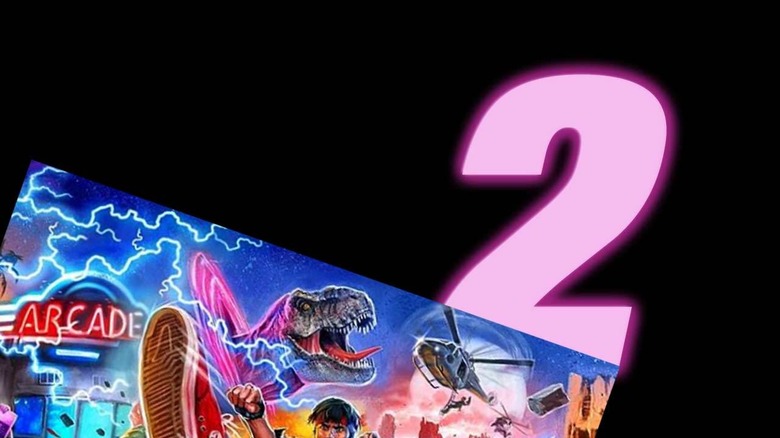 There's a second Kung Fury movie in the works, and if the first wave of castings is legit – it's about to get wild up in here. This second in what we must assume is a never-ending series of films will feature Eiza Gonzalez and David Sandberg (director and creator of the first film, and original Kung Fury himself).
The cast list for this film should throw you for a loop, if you've seen the first film. In the mix are Arnold Schwarzenegger and Michael Fassbender, two actors who've been in so many big-name films that it's almost unthinkable that they'd have anything to do with such a tiny budget indy film like this.
the first film included David Hasselhoff's voice for the cyborg Hoff 9000/ The Hoff will be back for the second installment. It's also been tipped that Eleni Young will return to her epic role as Barbarianna. No solid word yet on the return of Leopold Niolsson as Hackerman.
This second film will bring the cast back to life with an entirely different angle – it will not require a viewing of the first film in order to understand. In fact, some plot point might negate the first film entirely – it would NOT be shocking for this second film to make zero sense in the context of the first.
Below you'll find the entire first movie in its entirety. It's a free-to-watch movie, and it's always been entirely free. Can you imagine putting this much time and effort into a piece of media only to give it away for free?
Of course it wasn't just given away for free, it was part of a crowdfunding campaign in which more than 17k people gave the creator more than $630,000 USD! Just enough to roll out the most amazing 30 minute film of all time.
No word yet on release time for this film, nor on filming time. But the casting – man – that's as real as it gets. UPDATE: Straight from the mouth of the company doing the funding of the second film, Creasun, there's word on its production.
"Kung Fury 2 is the very exciting vision of David Sandberg, and it contains all the elements of a magical and fun ride for all ages," George Acogny of Creasun Entertainment USA. "We are thrilled to be part of this great project and can't wait to share it with the whole world, where it will no doubt create excitement across the globe!"