Korg sure knows how to make a slick-looking synthesizer, and the Minilogue packs not only analog squelch but an affordable price, too. $499.99 gets you a four-voice, fully-programable polyphonic analog synth all wrapped up in aluminum and wood with some seriously retro detailing.
Korg programmes the Minilogue with 100 sounds out of the box, but there's room for 100 more of your own devising. The analog engine has 2VCO, 1VCF, 2EG, 1VCA, and 1LFO, while the new wave shape capability allows each oscillator's harmonics to be tweaked and fiddled with.
Cross modulation, oscillator sync, ring modulator, and more are offered, and it's possible to play the Minilogue as a four-voice or two-voice polyphonic synth, all-unison mono synth, as a mono synth with a sub-oscillator, or with an arpeggiator, among other modes.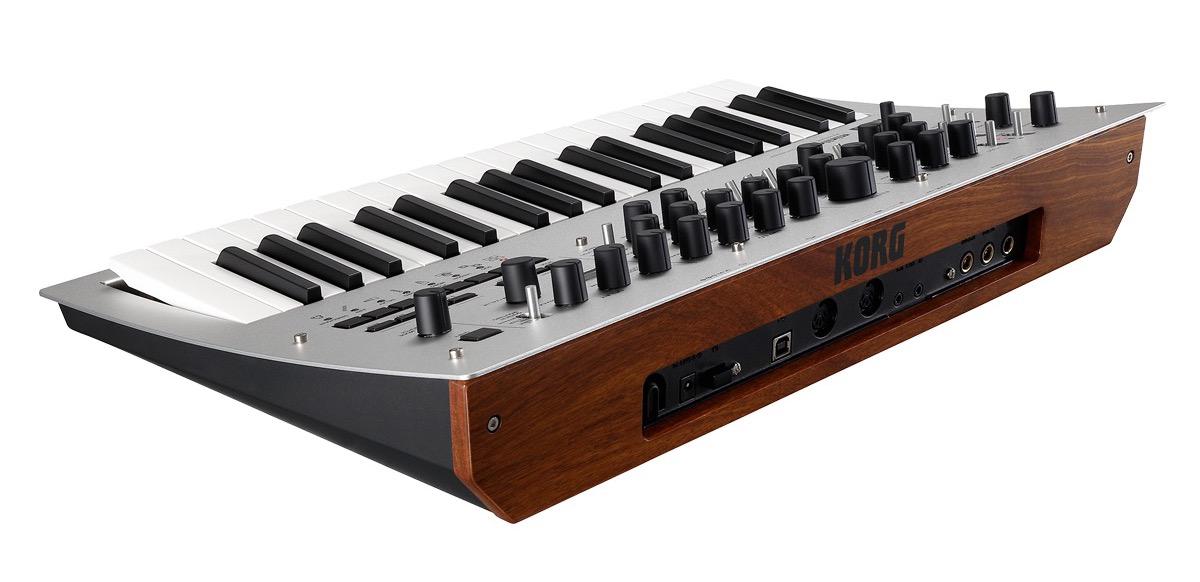 A 16 step sequencer is included, and each preset slot can also hold a step sequence and delay settings. Eight programs can be saved for one-touch recall.
Korg even includes a small OLED to show program info and a real-time oscilloscope, so that you can see exactly what's happening when you twiddle the various physical controls.
37 slim keys sit at the front, while connectivity included a headphone jack, sync in/sync out ports, MIDI in/out ports, USB Type B, a 6.3mm monaural output, and a 6.3mm monaural input. If you've got a Korg groove machine, like a volca or electribe, you can hook that up too and have it synchronize.
All in all, it's not bad for $500. It'll go on sale January 21.