Korg Kaossilator 2 Dynamic Phrase Synthesizer revealed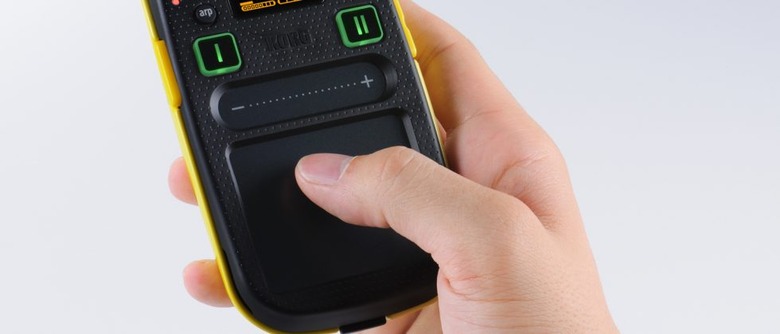 Like its very close relative, the Kaoss Pad 2, this Kaossilator 2 Dynamic Phrase Synthesizer is an electronically attuned piece of musical monstrosity – of the most awesome variety. Korg presents this little beast, an X-Y touchpad which allows you to create and save your own music with the touch of a finger. With its ergonomic styling, lovely ultra-bright OEL display, and built-in microphone and speaker, you'll be GJing the night away in no time!
You've got a gigantic range of abilities for loop recording, the ability to save all of your creations on the fly, and an advanced sound generator built in. The Kossilator is played by you tapping, sliding, or otherwise engaging with the Kaoss touchpad with your finger. From there, your pitch and note information are read and distributed how you intend. Inside are 150 sound programs divided into seven categories including Lead, Bass, and Chords.
Unlimited loop recording is included on this pocketable device, two loop recording banks included for doubling up on sounds and phrases. Loops can be cross-faded, muted, and have their length changed in realtime. There's both an internal mic and an aux mic input, and all of this can be saved to the microSD card slot (to the microSD card you insert) for on-the-fly jamming. The Kaossilator has all these features and MORE working on just a set of two AA batteries, and will be available in May 2012 for MSRP $220.