KORG iELECTRIBE Gorillaz Limited Edition Mini Review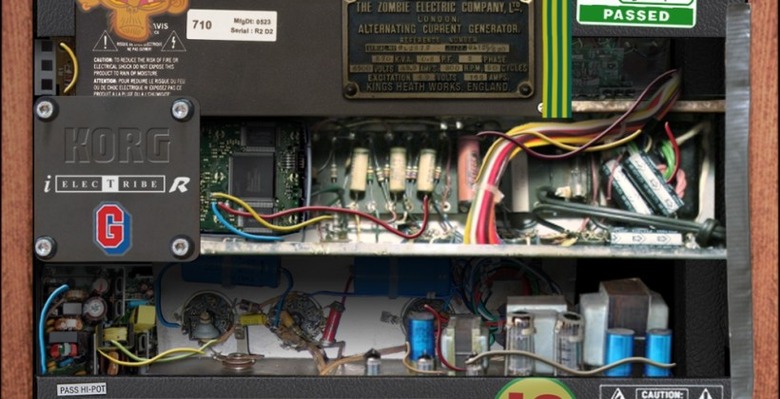 This isn't a limited edition review, instead this is a review of a limited edition app – interesting, yes? Actually what they're saying is that the app will be $9.99 for the first 10,000 units. What that generally means, when you're purchasing artwork anyways, is that the rest will be MORE expensive. Could it be that this app will tear through 10,000 downloads then demand more money because it's doing so well? Have a look at our miniature review below.
This app is a synthesizer that makes the music as you want it. You can synthesize basically any sound you like, place it in a row with the rest of the sounds, and make some electronic music. This isn't the first time something like this has been released for the iPad, and it's not even the first time KORG has released the same app, iELECTRIBE on iOS. Instead, this is the first time the group (or any group, for that matter,) has teamed up with the alt-rock supergroup Gorillaz to make a magical musical device.
[vms 1ebb5d6ec52986674b6e]
What you're going to find in this new edition of the iELECTRIBE is a collection of Gorillaz-created sounds in addition to a completely new old-trash look that's paramount to the Gorillaz sound. Check out the video to see some of the sounds and the interface you're going to be working with, as well as the gallery below for some lovely high-def looks. Also feel free to use them as wallpapers.
They're magnificent in every way.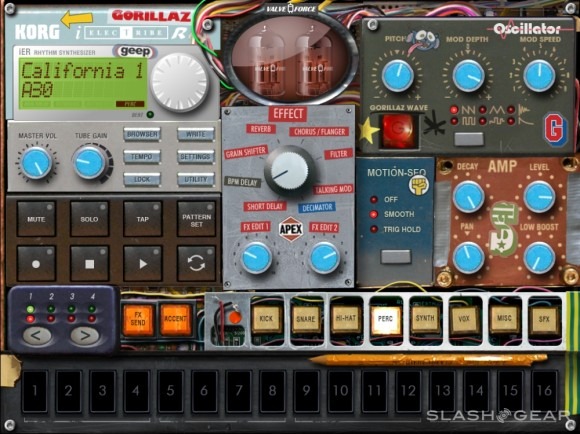 This is a music-making device that I'd recommend to anyone. I'm not a musician in any respect of the word – I can't play the drums, can't make my fingers hit the frets like they're supposed to, and I was the last trumpet in line in highschool. But I can make music with this. Sweet, lovely, amazing dubstep. And now there's a bunch of Gorillaz beats to work with too! Win for all! Worth $10 all day long.