Konami signals USA exit (sort of)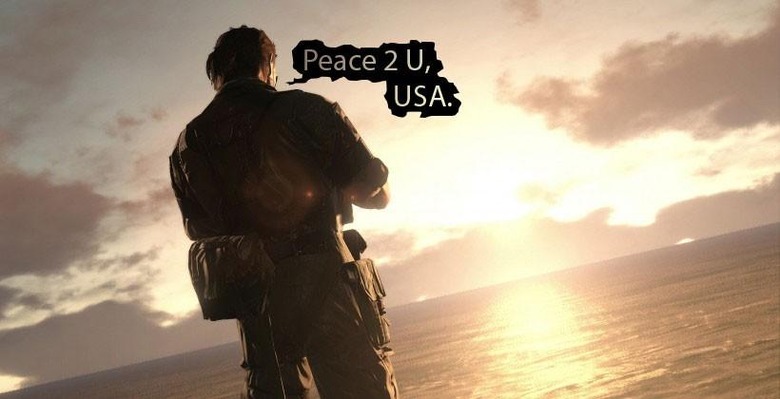 This week several facts have come to light with big implications for Konami's future. One has to do with their upcoming (axed) horror game "Silent Hills". Another has to do with the New York Stock Exchange. A third fact surfaced this past May – and we'll see it pop up again soon: Konami's profits. They're not going away as a company – they've got their business spread out well enough not to have to worry about that. But they might be leaving the USA.
First, earlier today we got word from Konami directly that the game Silent Hills would be no more. While Hideo Kojima and Guillermo del Toro MAY be working on additional projects in the future, for now this Silent Hills segment is gone.
"Konami is committed to new Silent Hill titles, however the embryonic 'Silent Hills' project developed with Guillermo del Toro and featuring the likeness of Norman Reedus will not be continued."
They still certainly have the licenses to all things Silent Hill, but Silent Hills is done.
Second, Konami removed themselves from the New York Stock Exchange as of the 24th of this month. This does not mean that Konami is going under. Not even close.
Instead, as their official form "Notice on Delisting American Depositary Shares from New York Stock Exchange Became Effective" suggests, they're remaining active on the Tokyo Stock Exchange and the London Stock Exchange.
It's with those two markets that the Konami stock does most of its business anyway.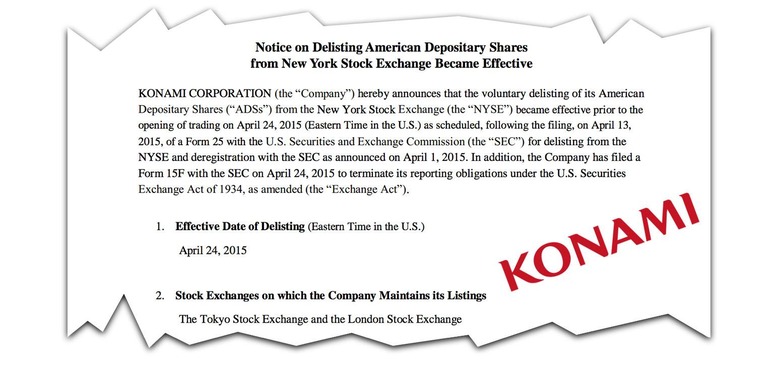 Finally – there's Konami's Fiscal results as of late. The 12-month period that ended in March of 2014 showed profits sliding by 53-percent year-over-year. That same report showed a 44-percent decrease in their digital entertainment division's operating income.
What was coming to the West at that point? Pro Evolution Soccer and Metal Gear Solid V: The Phantom Pain.
That's not a lot. That in itself showed smaller interest in the West than Konami had shown in the past.
Fast forward to the 9-month period ending in December of 2014 (the most recent financial report we can get before their next report in May), and you'll see Net Revenue having slid to 67.9 billion Yen from 71.6 billion yen in the 9 month period before. Operating income, on the other hand, went from 5.9 billion to 8.3 billion Yen.
Operating margin went up from 8.3% to 12.2%, 9-month period compared to 9-month period.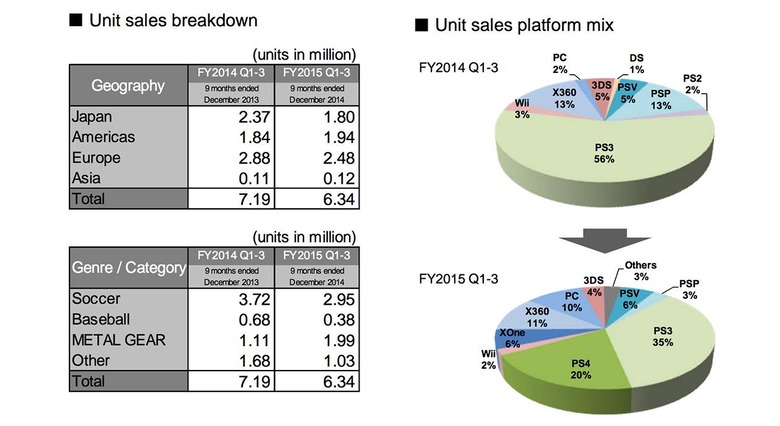 Above you'll see a set of charts from that same financial period, 9 months ending in December of 2014. There you'll see how small the Americas are compared to Japan in millions of units sold, largely because the United States just does not buy the soccer game genre.
Next you'll see Konami's latest product timeline. Notice how everything is Japan except two items. Metal Gear Solid V: The Phantom Pain, and Pro Evolution Soccer 2015 – the latter having been released this past November.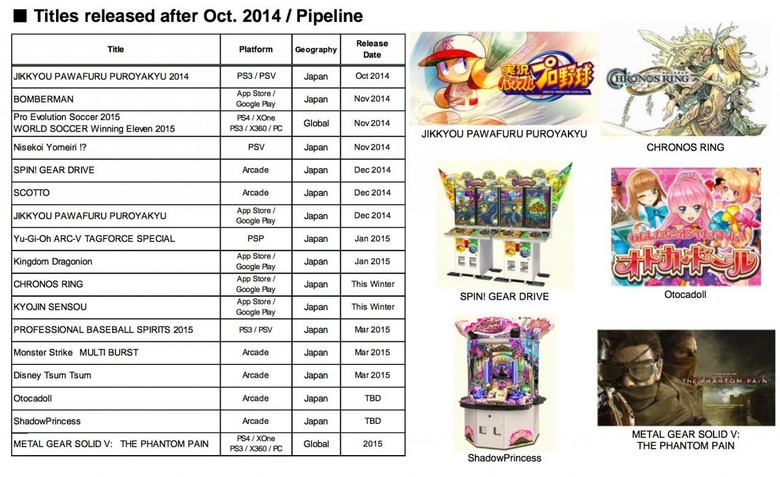 Konami is a Japanese company, and it's likely they'll move more toward a Japan-only sort of release machine in the future.
We can't imagine Metal Gear Solid going away completely, no matter the case – but we also can't imagine Konami spreading any other titles globally in the near future.
We've reached out to Konami to get further comment on what their plans might be for the United States in the near future.
Stay tuned.