Kohler's new Alexa mirror isn't even its weirdest IoT product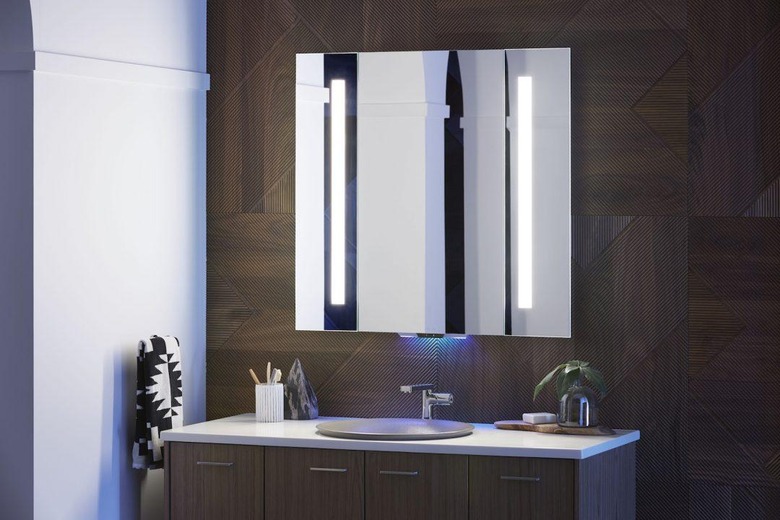 Alexa is headed to the bathroom, with Kohler announcing the Verdera Voice Lighted Mirror, the first bathroom mirror with Amazon's assistant built-in. Part of the kitchen and bath company's new smart home line-up for CES 2018, the mirror slots into the Kohler Konnect ecosystem of Internet of Things (IoT) devices, which will include voice-controlled faucets, showers, and even toilets.
On the face of it, Verdera looks like any high-end bathroom mirror. It has LED lights integrated for makeup and shaving use, together with a motion-activated nightlight to avoid dazzling you on late-night trips. However, they share space with a WiFi radio, microphones, and speakers.
Those speakers are housed in hermetically-sealed casings, so that their stereo sound isn't impacted by steam in the bathroom. Happily, the Verdera mirror doesn't have a camera in it – unlike Amazon's own Echo Spot and Echo Show – so you don't need to worry about "Drop In" calls catching you while you're wrapped in a towel. You do, however, get all the other usual Alexa skills, including control over your smart home in general.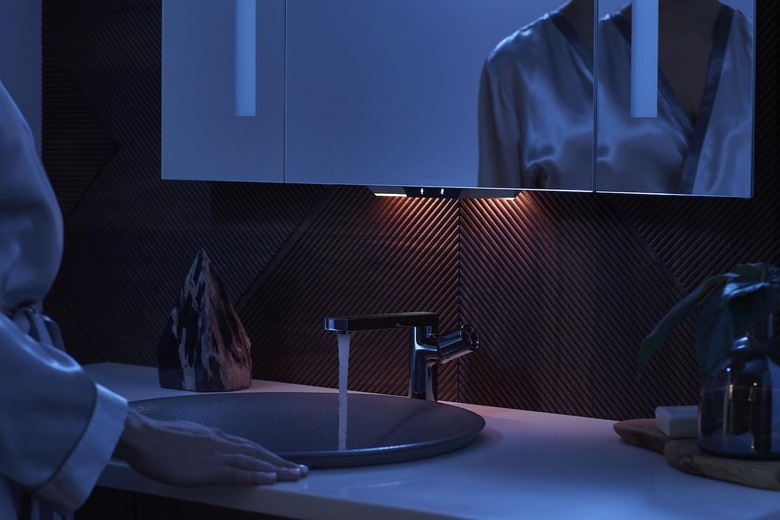 Meanwhile, the Sensate kitchen faucet supports Kohler Connect, and uses voice commands or touch-free gestures to turn the water on and off. It's also possible to dispense a preset amount of water – either eight ounces or a larger pot – by voice alone.
There's similar functionality, though on a much larger scale, in the PerfectFill kit. That offers automatic filling – as well as automatic temperature control – for bathtubs. You'll also be able to drain the tub by voice command, too.
In the shower, the DTV+ showing system supports a variety of spoken commands too. This isn't some simple showerhead, either: Kohler has added a number of heads and sprays, together with steam, music, and lighting, all of which – along with overall shower duration – can be controlled by voice. If you've already got the DTV+ shower installed before the Kohler Konnect upgrade, you'll be able to add that with a new bridge.
Finally, there's the toilet. Kohler's "most advanced" is the Numi intelligent toilet, finally – finally – bringing the humble can onto the Internet of Things. It has ambient color lighting, Bluetooth music playback, and heating not only for the seat but your feet, too. It can be controlled by voice, motion, or the companion app, and promises "personalized cleansing" and improved water efficiency. If that all seems a bit much, the PureWarmth toilet seat has control over its temperature, but throws in a nightlight too, while the Touchless Response toiler has a motion sensor to allow you to avoid the handle.
The Kohler Verdera Voice Mirror will go on sale in March this year. Pricing is yet to be confirmed. The other smart home bathroom kit will follow on later on in 2018.