Kohjinsha ultra-portable is perfect mobile-blogging tool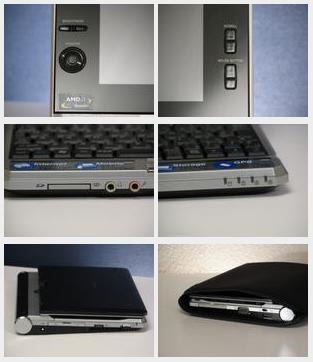 Steve Paine is a man on a mission: a mission to test out the world of UMPCs and ultraportable computing and vanquish sub-par offerings from thoughtless manufacturers.  It's a thankless task (if of course you overlook the opportunities to play with cool tiny tech and the constant link-love) but that's the sort of dedicated man he is.  Steve has been spending some serious one-on-one time with the Kohjinsha SA1F00A, doing everything from emailing, blogging and video-editing in the name of comprehensive testing.
His opinion?  Well, I won't spoil what is a very thorough review, but it's fair to say that as a portable non-touchscreen sub-portable the SA1F00A has very little in the way of competitors.  The fanless-design is clever, although the casing itself is more industrial-chic than catwalk-friendly, and it stands head and shoulders above the crowd when it comes to mobile blogging (see a photo of Steve on a romantic assignation with the Kohjinsha, after the cut).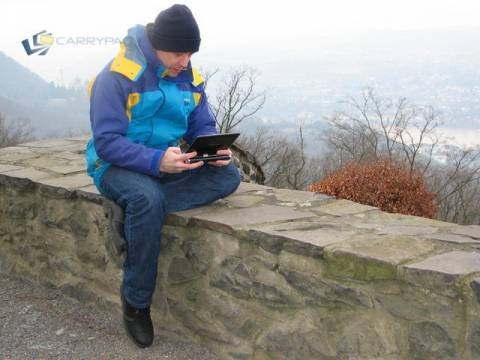 Still, at $1,000 you'd be needing to do a whole lot of blogging to make it worthwhile.  Check out Steve's review to see if it fills your niche.
Kohjinsha SA1F00A Full Review [Carrypad UMPC portal]