Kohjinsha SX3 Touchscreen Netbook Unboxings & Review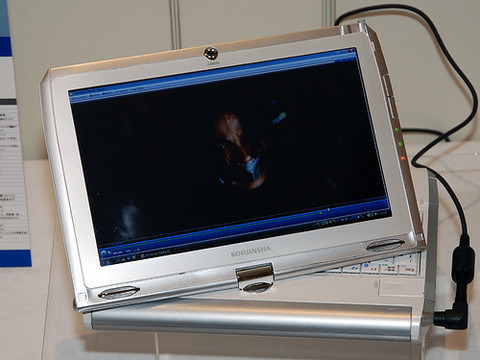 After the SC3 impressed reviewers, now it's the turn of the Kohjinsha SX3, which was announced at the same time, to go from unboxing to test bench.  The SX3 has a bigger 8.9-inch touchscreen, Super DVD-Multi drive and dual cameras to differentiate it from the 7-inch SC3, but under the hood it's the same 1.33GHz Atom processor and 1GB of RAM.  There are already quite a few unboxing videos out there, together with a review from Wow-Pow.
Check out the videos after the cut
It's early days yet, but the general consensus appears to be that Kohjinsha have another winner on their hands.  Wow-Pow were surprised to find that, despite using the same processor, the SX3 actually ran faster than the SC3.
Despite the touchscreen, though, jkOnTheRun point out that Kohjinsha bizarrely install Vista Home edition; that version lacks the Tablet PC input options.  Update: Importers Conics have clarified that the OS is Vista Home Premium, so the pen-input functionality is present.  That certainly makes more sense!
Still, if the prospect of a DVD burner, ExpressCard slot and an estimated 4.2hrs of battery from the standard pack appeals, expect to pay around $1,199.
Above: Direct-from-Japan unboxing [via UMPC Portal]
Above: Wow-Pow unboxing
Above: Wow-Pow review