Kohjinsha SC3 7-inch tablet reviewed: impressive even with Vista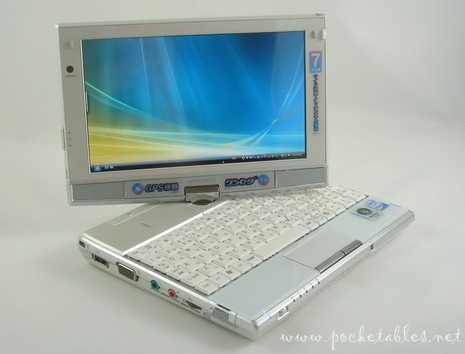 Over at Pocketables, Jenn has somehow managed to score some time with Kohjinsha's super-compact SC3 convertible tablet.  The Atom-based ultraportable has a 7-inch touchscreen, 1GB of RAM (2GB in Jenn's) and a 60GB hard-drive, and only began shipping in Japan on July 11th.  There, users can take advantage of the 1Seg digital TV tuner too.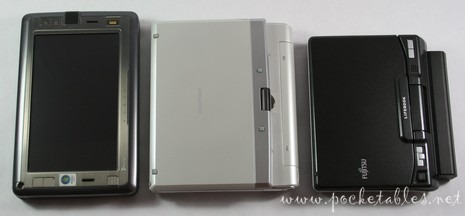 Even without mobile TV, the SC3 seems like a winner.  Measuring a scant 7.44" x 6.10" x 1.00"-1.30", it's actually significantly smaller than the ASUS Eee and UMPCs such as Samsung's Q1 Ultra.  Despite the small size, Jenn seems to think it'll take some relatively hard treatment; the swivel hinge, sometimes a concern point for convertibles, is apparently almost too sturdy.  The resistive touchscreen comes with a stylus to take advantage of Vista's handwriting functionality and other tablet features.

Although Kohjinsha supply Japan-only GPS software, Jenn tried out other apps and was pleased with the results; hers didn't have turn-by-turn but she's impressed enough to recommend the SC3 as an in-car navigator.  The large screen should make it extra usable, displaying plenty of map area.  Keyboard use, despite its small size, was still decent enough for 63-percent of Jenn's usual typing speed.  Best of all, the 1.33GHz Atom CPU handles Vista very well, with some serious heat output being the only flaw.  Battery life is rated at 3.2hrs but 2.5 is a more accurate figure based on typical use (i.e. WiFi on, that sort of thing).
In all, though, Jenn is impressed (and she knows her small gadgets); check out the full review and the dozens of photos for more detail.