Kohjinsha DZ Dual-Screen Netbook Gets Video Unboxing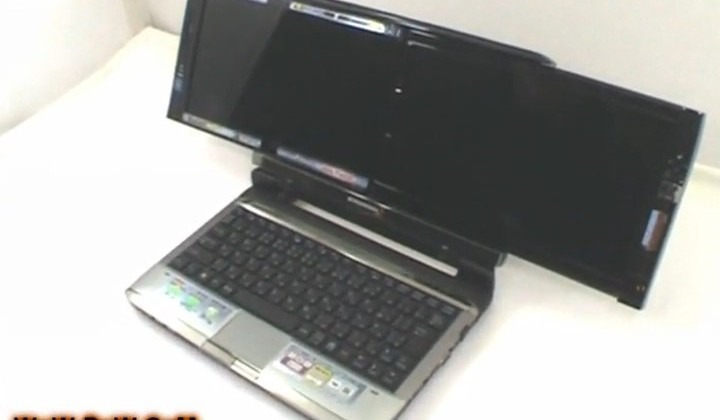 Kohjinsha's DZ dual-display netbook make have been slightly outclassed by the Onkyo DX-Series (galling, since the DX is basically a rebadged DZ with a few extra pixels), but we're still unlikely to turn our hands up at an unboxing of the original.  WOW-POW have acquired a DZ and promptly shot a video unboxing and brief overview, which you can see after the cut.
Unboxing video after the cut
There's no denying that it's a reasonably chubby little fellow – then again, we would be too if you stuffed a pair of 10.1-inch LCD displays up our jumper – and the standard 5,200mAh battery looks pitifully small when you think what it's expected to power.  Kohjinsha say up to 4.5hrs runtime, though that's presumably with only a single display in operation.
What makes the DZ even more distinctive is the ease with which you can upgrade and update it.  The standard 160GB hard-drive simply slides out once the single-screw base plate is removed, and there's also a USB port hidden inside too which is for a USB 3G/WiMAX modem, rather than having it protrude.  We were tempted at first look, and now – performance reports withstanding – we're even more excited by this unusual machine.
[via jkkmobile]