Kogan GPS Watch has Bluetooth and bulk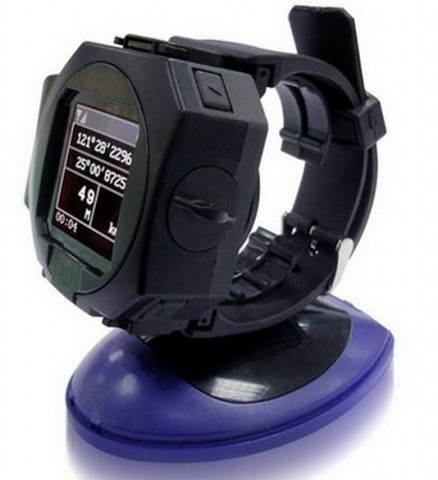 Last week it was their first netbook; before that, Android smartphones.  Now Kogan have set their sights on our wrists, but be warned: you'll have had to do some serious arm exercises before wearing the Kogan GPS Watch.  Billed as "the most feature packed watch on the market", it's a combination Bluetooth, GPS, pedometer and altimeter timepiece, among other things.
Kogan suggest you could use the GPS Watch to record your exercise and plot your routes on Google Earth; alternatively you can keep a track of positioning while mobile, to make sure you don't misplace your car.  It also works as a temperature sensor and speedometer, together with having the usual sports watch functionality of alarm, stopwatch and timer.
Since it has integrated Bluetooth you can also pair the watch with a laptop, smartphone or PDA, making it a tethered GPS receiver.  In fact the one thing Kogan don't mention is exactly how much it weighs or what its exact measurements are.  The Kogan GPS Watch is available now, priced at AUS$129 (US$85). 
[via Generation MP3]