Kogan Agora Netbook gets first look: cheap & cheerful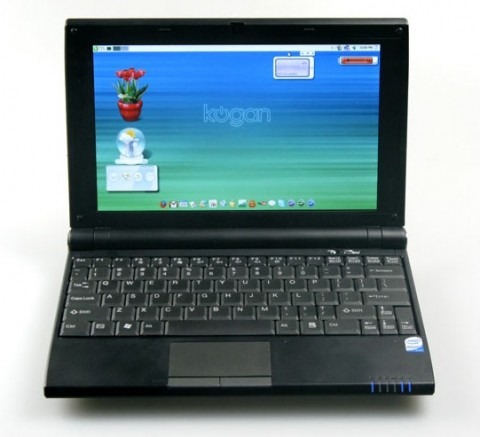 Kogan are better known for their attempts to bring Android-based smartphones to the market, but the Australian company also harbors netbook plans.  Rather than develop their own, however, they've rebadged an OEM design; Australian PC Authority took a brief look at the 10-inch, Intel Atom N270 netbook, which, like the cellphone, is called the Kogan Agora.
Other specs include 1GB of RAM, a 160GB hard-drive and a 3-cell battery.  Kogan will also offer an Agora Pro netbook, with 2GB of RAM and a 6-cell battery; each will come with the gOS Linux operating system, with Windows 7 offered down the line once Microsoft release it.
As for the netbook's performance, Australian PC Authority found the 92-percent full-size keyboard responsive and comfortable, with a decent layout, and the 1024 x 600 display was "crisp and bright".  OpenOffice loaded (in gOS) in around 30 seconds.  Of course, this is all little surprise considering we've seen basically the same model in the shape of the Sotec DC101, among others.
In Australia, the Agora netbook will start at AUS$499 ($321) and the Agora Pro at AUS$549 ($353); there's an optional AUS$10 USB Bluetooth dongle but, despite a hole for a SIM card, no 3G option.  That'll make it the cheapest on offer in Australia when it starts shipping there in April 2009; no word whether it will make the journey to the US or anywhere else though.
[via Engadget]