2020 Koenigsegg hybrid supercar will be an EV like no other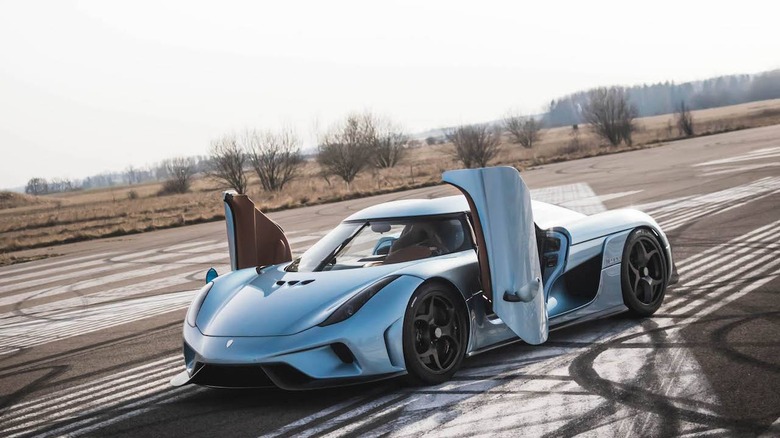 Koenigsegg isn't the first automaker you'd associate with making a zero-emissions sports car, but its next model not only aims to be CO2 neutral but affordable, too. That's affordable in the grand scheme of a car company known for making multi-million bespoke hypercars in numbers you could count on your fingers and toes each year, mind.
The Swedish firm has built a reputation for extremes, and for requiring a number of things from the owners of its cars. On the one hand they need to be deeply, indecently wealthy: the Agera RS, for example, started at over $2m. At the same time, though, buyers needed to be unexpectedly patient.
That's because Koenigsegg has some serious constraints on how many of its cars it can produce each year. We're talking seriously niche territory here, along the lines of twenty vehicles leaving the Swedish automaker's production facility every twelve months. Put an order in today, in fact, and you shouldn't expect to get your new car for several years.
The time is ripe, therefore, for something different. What Koenigsegg has in mind is a vehicle that would slot in below its ultra-exclusive, ridiculously expensive hypercars, and in the process appeal to a new tier of potential owners whose pockets may not be quite so deep.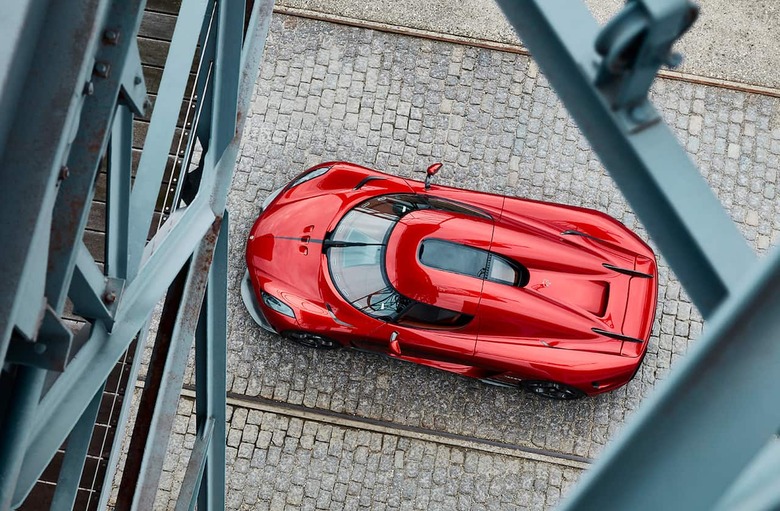 That's all relatively speaking, mind. Koenigsegg is still thinking of a price in the region of 1m Euro, or around $1.14m, founder and owner Christian von Koenigsegg tells Top Gear. In the process, he suggests, production could spiral up to potentially hundreds of cars a year.
The risk there, of course, is increasing output but in the process diluting Koenigsegg's core appeal as a maker of outlandish and technologically futuristic vehicles. Happily there's a strategy there, too, and it's oddly green. What Koenigsegg doesn't want to do is make an electric supercar to take on the upcoming Tesla Roadster 2.0; it has something more unusual in mind.
As a result it has partnered with National Electric Vehicle Sweden (NEVS) to develop a new sort of environmentally friendly car that doesn't abandon the internal combustion engine. "Our ambition is that this car will be completely CO2 neutral," Koenigsegg says. In fact, the car will build on some of the automaker's existing technologies.
On the one hand, like the 1,500+ horsepower Regera – pictured here – it'll be a hybrid. However the battery pack will be relatively small, and the electric drive will be combined with Koenigsegg's FreeValve camless internal combustion technology.
FreeValve is Koenigsegg's sister company, and began developing a new sort of camfree-ICE back in 2000. Instead of the camshaft, the FreeValve engine has a pneumatic-hydraulic-electric-actuator for each valve. It gives the engine's ECU total control over the precise opening and closing position of each valve, and its timing through the combustion cycle.
Each can be adjusted independently, in what's known as fully variable valve actuation. It allows the engine to be tuned either for maximum performance or the smallest emissions and greatest fuel economy, or somewhere in-between. It also opens the door to alternative fuels.
"Given the FreeValve technology," Christian von Koenigsegg says, "we can actually cold-start the car on pure alcohol, down to -30 degrees Celsius, so there's no need for any fossil fuel mix then. The idea is to prove to the world that even a combustion engine can be completely CO2 neutral."
Embracing such an unusual propulsion system isn't only being done in the name of experimentation. Koenigsegg also has more rational justification for his vision of a new sort of hybrid. With exponential growth in battery-electric cars expected over the next few years, the automaker is predicting a significant shortage in battery cells very soon.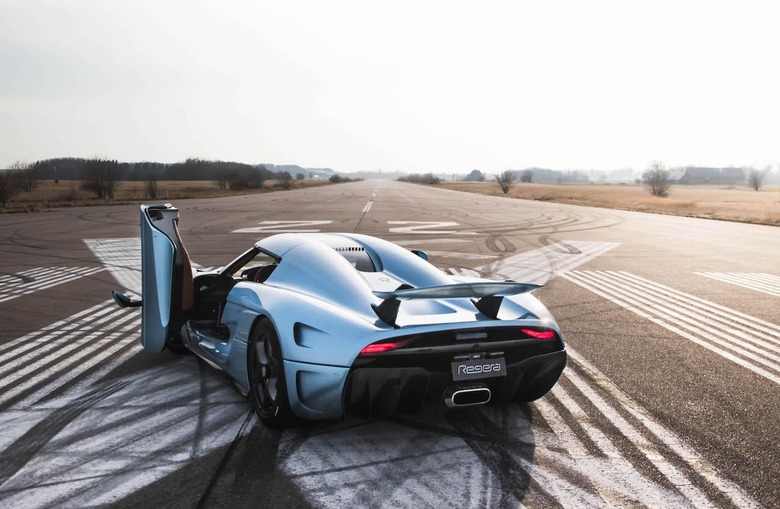 Reducing the size of the electric component of the hybrid could help minimize how much the new supercar is affected by that factor. "I think having a smaller battery pack and combining it with a CO2 neutral combustion engine is a very enticing, exciting, lightweight, sporty solution for a sports car," Koenigsegg concludes.
As for what the new car might look like, think something that's unmistakably one of the automaker's vehicles but with "a slightly different format" to the existing models. Still hand-made and super-exclusive, but a little bit less demanding on your wallet. It'll potentially be revealed as soon as 2020, just in time to shake things up like the Agera and Regera did before it.