Kodak PixPro SP360 updated with 4K recording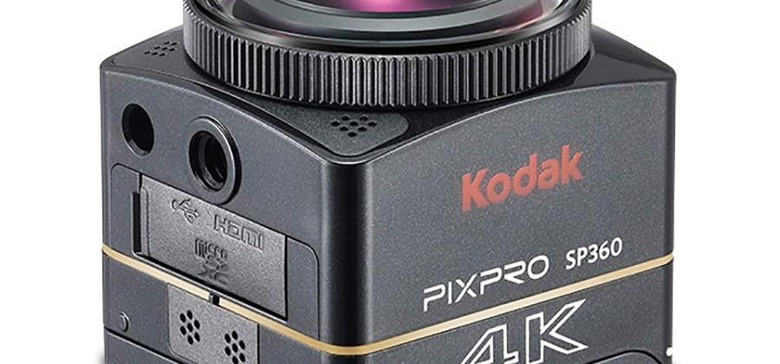 Back in April, we got our hands on the original Kodak PixPro SP360 action camera for review. The camera isn't quite like a GoPro, even though it is aimed at the same crowd. Kodak has now announced an updated version of that SP360 action camera and the big new feature is a significant upgrade in video recording resolution.
The SP360 can now record at up to 4K video resolution. Like the original camera, the SP360 with 4K video is designed to shoot images and video that have a fisheye look. The new camera has a 12MP BSICMOS sensor inside.
Kodak equips the camera with a fixed focus F/2.8 lens designed to take the spherical images the original offered. There are several viewing options including dome covering 235-degrees, front, global covering 360-degrees, ring, and Segment covering 180-degress front and 180-degrees rear. The camera also has a panorama mode.
The camera is capable of 120 fps video in 720p resolution and other resolutions are at 50fps, including the 4k video. The native resolution of the 4K content recorded with the SP360 is 2028 x 2028. The camera is set to launch in October starting in Europe with pricing tipped at $299.
SOURCE: Photorumors