Kodak OLED Wireless Photo Frame: World's First for $999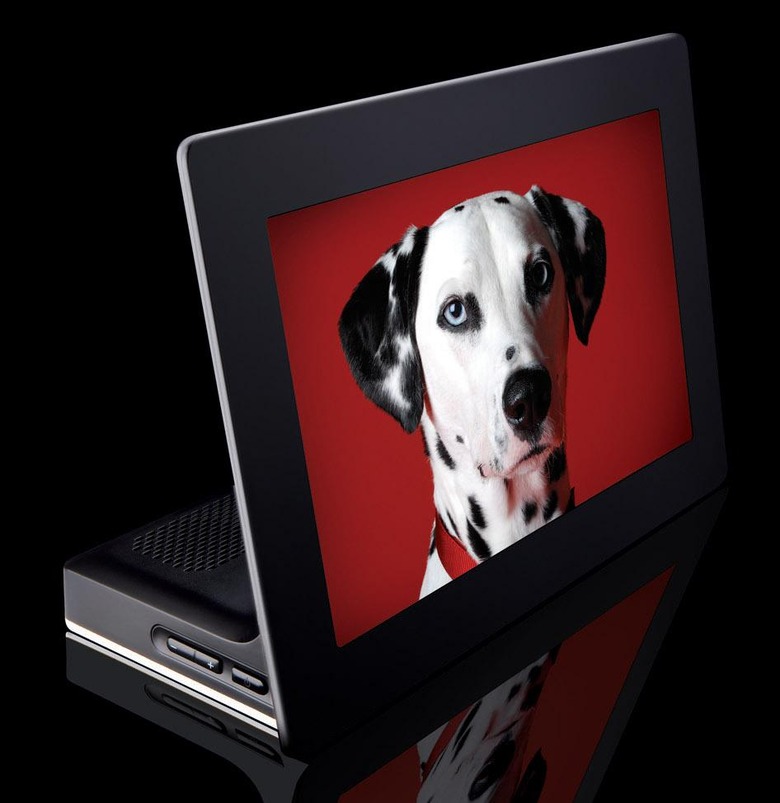 Kodak have unveiled the world's first OLED wireless digital photo frame, using a 7.6-inch panel capable of 30,000:1 contrast ratios and a 180-degree viewing angle.  The frame includes 2GB of internal storage and can be used to display both still images and video; it has a resolution of 800 x 480 and is 16:9 widescreen aspect.
OLED requires no backlighting, and Kodak have built in an ambient light sensor to automatically adjust screen brightness according to room conditions.  Photos can be displayed either from local, network or internet storage, including Kodak's own online gallery, Flickr and FrameChannel.  Local capacity can be via USB or memory card storage.
Of course, bleeding edge OLED technology doesn't come cheap, and what money you might save from the absence of a backlight will be easily swallowed by the sticker price.  Expect to pay $999 for the KODAK OLED Wireless Frame when it becomes available in November 2008.