Kobo Glo HD wants to speed Kindle Voyage's final journey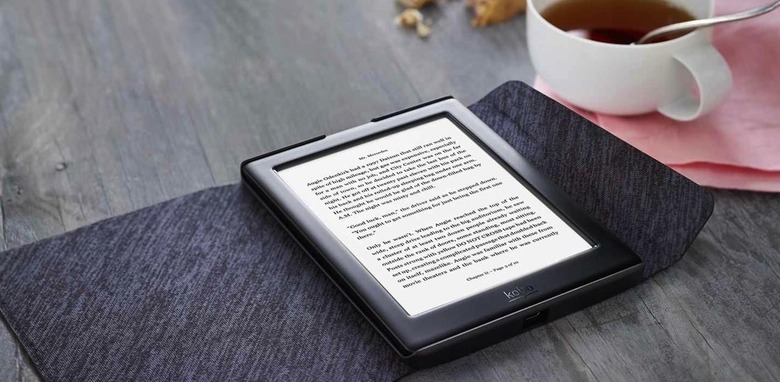 Kobo is looking to spank Amazon where it hurts, launching the Kobo Glo HD ereader with the same e-paper display as the Kindle Voyage, but dramatically undercutting it on price. Set to hit shelves from May 1st, the Glo HD uses E Ink's 300dpi Carta panel, just as the Voyage does, for smooth text and monochrome images. However, whereas the Voyage will set you back upwards of $199.99 depending on whether you mind Amazon subsidizing it by showing you adverts, Kobo will be asking just $129.99 for the Glo HD.
That gets you a 1448 x 1072, 6-inch display and integrated "ComfortLight" illumination. Inside, there's a 1GHz processor and 4GB of storage; Kobo says battery life is up to two months, though that's based on just 30 minutes of reading each day, with both the backlight and WiFi turned off.
Oddly, Kobo opts to compare the Glo HD's weight to a sushi roll – 180g – which is the same as the WiFi-only Kindle Voyage. Otherwise, it's slightly shorter and slightly thicker than the Kindle.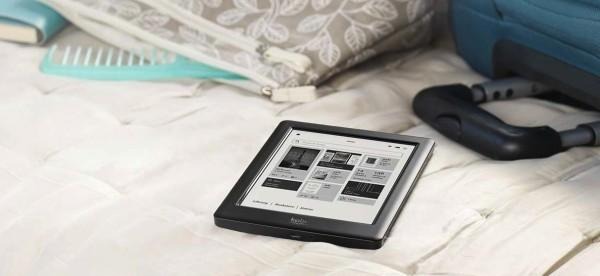 Meanwhile there's a companion Kobo Welcome "concierge service" which will be exclusive to the Glo HD, intended to streamline the getting-started process and load up a few book recommendations based on readers' individual preferences.
Kobo's software supports eleven different fonts and 48 font sizes, with adjustable weight and sharpness, along with highlighting, bookmarks, and all the other common ereader tools.
The Kobo Glo HD will go on sale in the US, Canada, Australia, and New Zealand come May 1st, before showing up in France on May 22nd. The UK, Italy, the Netherlands, Germany, and Spain will get it on June 1st.
A likely possibility is a price cut from Amazon in retaliation, given that we've seen this fight for frugal readers play out in previous generations. That's good news for would-be ereader buyers, of course, and with Amazon's model now six months old we could even see a new model.
SOURCE Kobo