The Klout Android app release has taken full effect today as users of the platform around the world circle in. This app is part of an ecosystem in which Social Media users find themselves ranked according to how well they're received in the world of social networks. Klout also acts as a center point from whens users are able to share through said social networks.
Klout has been released for iOS for some time now, and has been a web browser-based network from the start. Inside Klout, users receive points for doing well in services like Twitter or Facebook, gaining standing whenever they're shared widely or commented on in great numbers.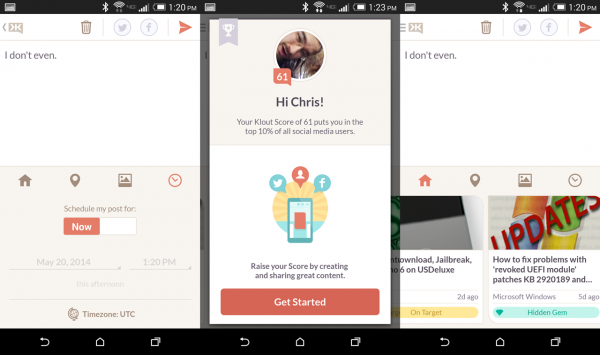 This Android app allows you to see your Klout score based on your popularity on Facebook, Twitter, Foursquare, Instagram, LinkedIn, and Google+ account. You can connect your accounts from each of these networks through the app, and can share from the Klout app with Facebook or Twitter.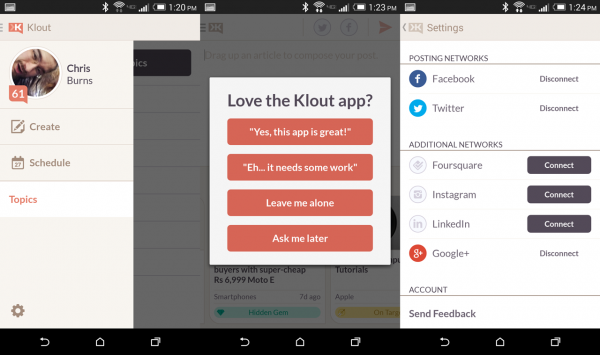 In the future we expect that this Klout app for Android will add the ability to share and update services with Google+, Linkedin, Instagram, and Foursquare as well. For now this service serves its purpose well – it does what it says it'll do right off the bat.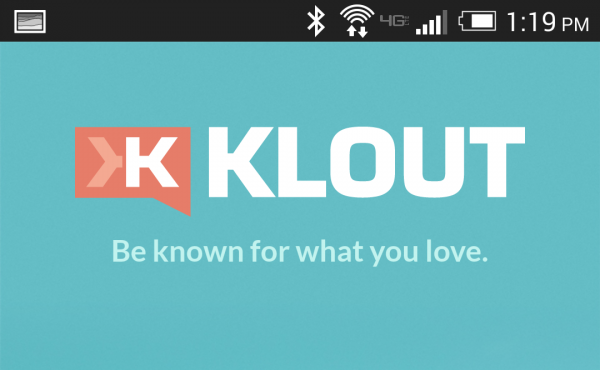 You can grab Klout from the Google Play app store today by searching for "Klout" – it's developed by Klout, Inc – you can't miss it. The same is true of the iOS app, and the web console through Klout dot com.