King's Quest trailer goes live, game arrives 2015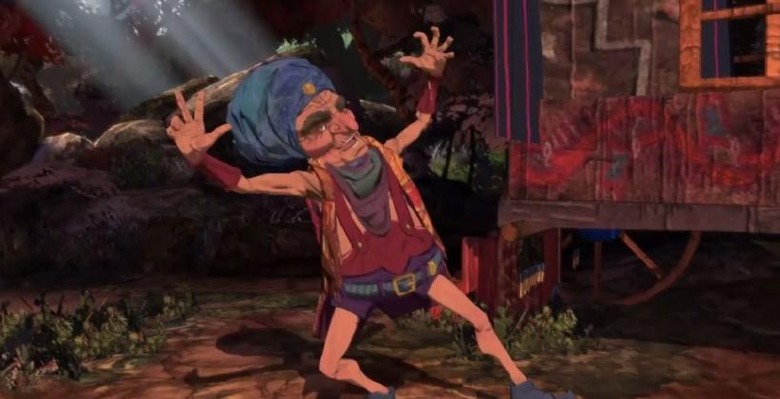 It was revealed back in August that Sierra Entertainment will be launching a new King's Quest game, and yesterday marked the debut of its first trailer. The new game is courtesy of The Odd Gentleman, an indie studio that has been working on the title for about a year, and it ushers in Sierra's new focus on serving more or less as a publisher with a focus on indie studios. In addition to King's Quest, it was previously revealed Sierra is also working on Geometry Wars 3.
The Odd Gentlemen's Creative Director and Founder Matt Korba took to Sony's PlayStation Blog yesterday to detail the title. Says Korba, the studio wanted to expand the game while celebrating "where King's quest came from". As such, the game kicks off with King Graham talking about life with Gwendolyn, his granddaughter.
The studio met with the game's original creators Roberta and Ken Williams, who praised the work done thus far. Said Roberta in a letter, "You totally have it down!" The developers promise to drop more details on the title "in the coming months" leading up to its launch.
King's Quest will be available on the PlayStation 3 and the PlayStation 4, the Xbox 360 and the Xbox One, and PC. The title is set to launch in Fall 2015. For more video games news, be sure to check out our related tag portal!
SOURCE: PlayStation Blog