King's Quest: A Knight to Remember arrives next month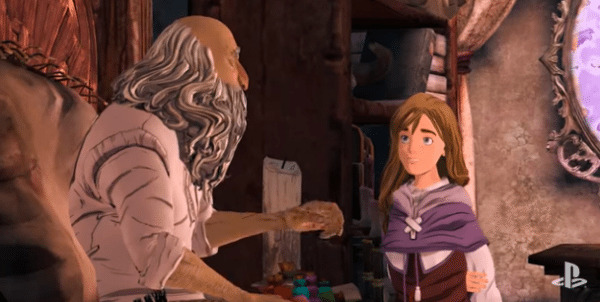 As we'd first talked about in late summer last year, Sierra Entertainment has been revived and its first order of business was bringing back King's Quest, a title that debuted earlier this year. Now the second installment of the title is upon us, and it is called King's Quest: A Knight to Remember. This will be the second installment of what will eventually be a five-part series, and it has been announced that it will arrive on July 28.
The announcement of the launch date arrived with the release of the game's trailer, which you can watch for yourself below. King Graham is recounting his exploits as an elderly man to his granddaughter, and the gamers get to play along.
Each installment of the series is a "chapter" in the story King Graham is retelling his granddaughter Gwendolyn. The gamer is living in the adventures, though, following them from start to finish as Graham's younger self take his journey across Daventry.
The game will be coming to the PlayStation 3 and PlayStation 4, obviously, as well as the Xbox 360 and Xbox One, and PC. Watch the trailer above to get a feel for the series as a whole and the upcoming title.
SOURCE: Polygon