King Jim Tepra Pro SR600 label writer perfect for your office cube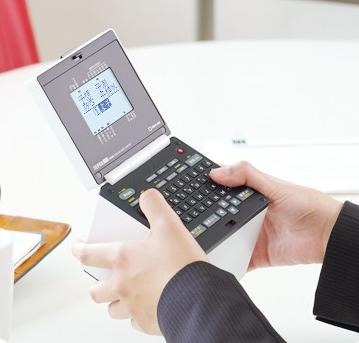 Perhaps it's unbearably geeky to get excited by a label printer, but GTD devotees with a sense of style should get a kick out of King Jim's new Tepra SR600 Label Writer.  Roughly a 10cm cube, the printer hides a monochrome screen and keyboard under its pop-up lid, while a 180dpi thermal printer takes care of the business end.  Labels themselves ticker-tape out of the slot at the side and are automatically cut.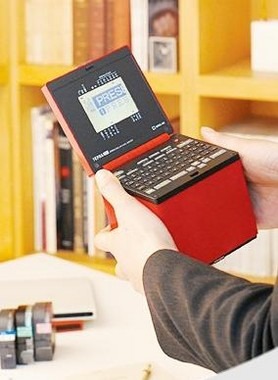 Since this is a Japanese product there's support for characters other than standard English, together with a choice of fonts and sizes.  Label cartridges snap in underneath and the SR600 can print a maximum width of 18.1mm onto 24mm stock.  Commonly used phrases can be stored, and there's a history of the last five printed labels.
Available now in red and white, the King Jim Tepra Pro SR600 Label Writer is priced at 23,940 Yen ($221).  It takes six AA batteries or uses the included AC adaptor.
[via TokyoMango]