Kinect on Windows Phone 8 in the pipeline
The technology that drives the Kinect system for your Xbox 360 as well as your Windows PC will soon be coming to Windows Phone in miniature. Several sources (one of them drunk, the others said to be entirely reliable) have spoken with VR-Zone's Theo Valich about Kinect NUI (Natural User Interface) and its future with Windows Phone 8. This technology will be coming to Windows Phone 8 codename Apollo or one of its updates and will have the platform transformed in no time flat.
What we're seeing here, or what we very well might be seeing here in the very near future, is the ability for Windows Phone users working with next-generation hardware to use both voice commands and non-touch gestures to control their phone's many abilities. Over at WMPoweruser we're reminded that Windows Mobile 7 (a now-dead platform) was being set up for motion gestures before the plan was scrapped in early development. Perhaps we're seeing that dream come to fruition now?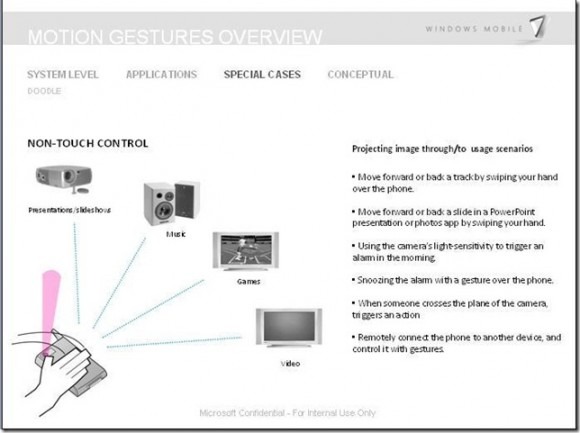 "Windows Mobile 7 will use motion gestures, something the iPhone does not. It will not use an intricate and complicated series of gyroscopes and accelerometers. Instead, it will use the camera on the phone to detect motions and create appropriate actions. You will be able to shake, twist and otherwise manipulate the phone and get things done. The phone will be able to perform actions when placed face down on a surface, and it will know when it is in your pocket or bag." – Microsoft Internal, pre-2009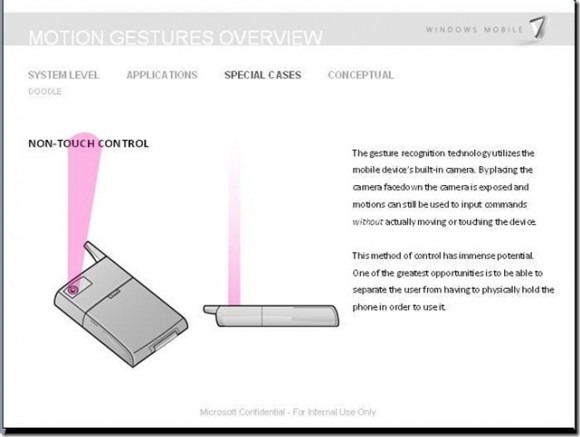 Of course you'll also remember, perhaps, that Microsoft also previewed technology connecting Windows Phone to Kinect on the Xbox 360 all the way back in February of 2011. We've not seen really anything else from them regarding this connection since – but even this early preview has promise:
What would you do with a Kinect'ed Windows Phone? Make it take photos from afar? Perhaps play some strange teeny-tiny gesture controlled games? The possibilities are endless!